Ahold has revealed an ambitious online target of €2.5bn in online sales by the end of 2017, from a forecast €1.4bn in sales in 2014.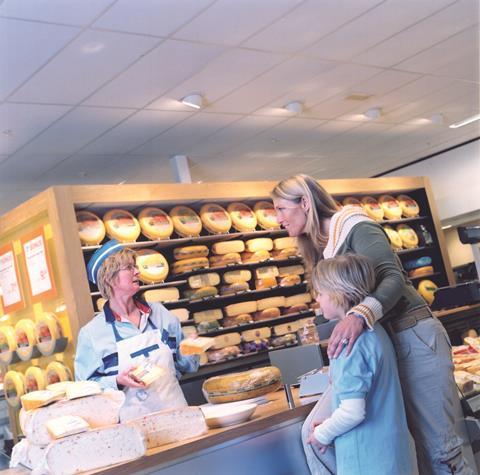 The retailer emphasised that it has invested in technology, marketing and online capabilities and plans to invest a further €60m in developing its online offer between 2015 and 2017.
Ahold said its online growth strategy has three pillars: more customers, more places and more choices.
20%

The amount of Ahold's general merchandise sales expected to be online in 2020
Commenting on the strategy CEO Dick Boer said: "Our online brands bol.com, peapod.com and ah.nl have played a pioneering role over the past 25 years. Today, we announce the next stage of our ambition, aiming for a growth in online sales to €2.5 billion by the end of 2017. This growth will be supported by an incremental EBIT investment of €60 million in the period 2015 to 2017. We offer a great omni-channel proposition for our customers, creating a strong platform for continued future growth and long-term value creation.''
Speaking at an investor day, the company's chief commercial officer Hanneke Faber said she expects close to 20% of its general merchandise sales to be online in 2020. Faber said he expects the proportion of online general merchandise sales in the US to reach 18% in 2020 compared with 11% in 2013, 14% from 4% in Belgium, while 19% of Dutch sales are forecast to come from online in 2020 compared with 8% in 2013.
On the food side, the company expects 3-5% of its food sales to be online compared with 1% in 2013. Online market share is expected to grow to 3-4% of food sales in the US by 2020 compared with 1% in 2013, while in Belgium and the Netherlands it is expected to reach 4-5% of food sales, compared with 1% in 2013.
He emphasised that the company's position in denser urban markets allows it to be profitable in home delivery. The Netherlands and Belgium are in the global top 10 most densely populated countries, while the US northern East Coast ranks as the eleventh most densely populated global region in the world and is the most heavily urbanised region in the US.