Iceland has notched up a profits rise after staff responded to a rallying cry from bosses when it seemed earnings could slip back.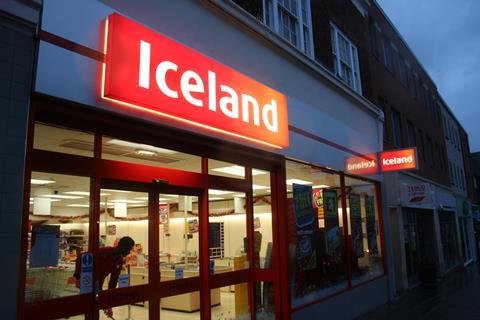 Last October it looked as though the frozen food retailer was headed towards its first annual earnings dip under chief executive Malcolm Walker since 1996 after a lacklustre first half. However, performance was transformed in the second half.
Adjusted EBITDA excluding exceptionals rose 0.6% to £226.3m in the year to March 29, Retail Week can reveal.
Full-year like-for-like sales rose 1.1%, up from a 0.2% fall in the first half but behind the 6% achieved the previous year.
Annual sales rose 1% to £2.64bn after revived marketing, 36 store openings and new product development following the acquisition of ready meal supplier Loxton Food Company last year.
Walker told Retail Week: "Last year in the first half when we were concentrating on the buy-back [of Iceland] we probably took our eye off the ball and sales were negative. We got our act together and the second half was stunningly good."
Walker said a call to arms to staff at the annual management conference had been successful. "That worked. We refreshed the advertising. We woke up and started firing on all cylinders," he said.
However, Walker added that sales have been static since year-end and the horse meat scandal had an impact.
"Sales have been flat lately but we are fighting," he said. "It's hard to know [the effect of horse meat]. Ready meals were a bit down. It took the edge off sales." The retailer is engaged in a "rigorous, ongoing testing programme" of its own-brand products.
Walker said that the consumer environment remains difficult. He observed: "It's not easy at the minute sales-wise. We are not growing as fast as we would like."
However, he was confident that Iceland's round-pound pricing would continue to communicate value to consumers.
The 790-store retailer has ramped up openings and will raise the shutters on 40 shops this year, creating 2,000 jobs.
Walker had planned to open 15 stores a year after buying back the 77% of the business he did not already own last year.
Iceland also intends to extend its overseas interests in the coming year under the leadership of new international business director Paul Foley. Its ITEX wholesale arm is exploring opportunities in South Africa and the Middle East where Iceland investors Brait and Landmark Group are respectively based.