The number of people hitting the shops over the last weekend before Christmas fell as consumers increasingly choose to buy online.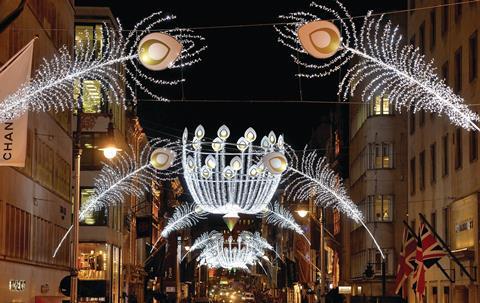 Footfall fell 2.5% over the weekend as all retail formats recorded a drop in shoppers over the crucial last weekend before Christmas.
75%

The proportion of shoppers on Christmas Eve set to be men.
Shopping centres experienced the biggest drop in footfall over the weekend, with a 5.8% fall, according to Springboard. This was followed by retail parks with 3.8% and the high street, which just recorded a 0.3% fall in shoppers.
The footfall experts have mooted a depressing Christmas Eve for physical retailers, predicting that footfall will fall 2.3% on the final day shoppers can pick up gifts in time for Christmas. Springboard attributes this fall in last-minute shoppers dashing across the country to the heavy discounting around Black Friday, which drove customers to snap up gifts earlier than usual.
Springboard retail insights director Diane Wehrle said: "The footfall decline of the last weekend before Christmas is pretty consistent with previous years. Although Black Friday and click and collect have been the big stories of Christmas 2014 for retail, these results have been driven by wider retail trends and say more about the continuing dominance of online shopping over physical retailers."
Central London looking rosy
However, a rosier picture was painted for central London, which enjoyed a 4.7% boost in footfall for the weekend.
Jace Tyrrell, deputy chief executive of the New West End Company said: "Retailers reported confident sales over the weekend hitting the expected £150m spend mark with menswear, accessories and technology proving popular purchases. We are expecting shoppers out in force as the countdown to Christmas begins with 75% of shoppers on Christmas Eve set to be men for the traditional last minute 'Man Dash."