Footfall at shopping centres, retail parks and high streets is forecast to surge 4.7% over the Easter weekend as shoppers splurge their payday cash.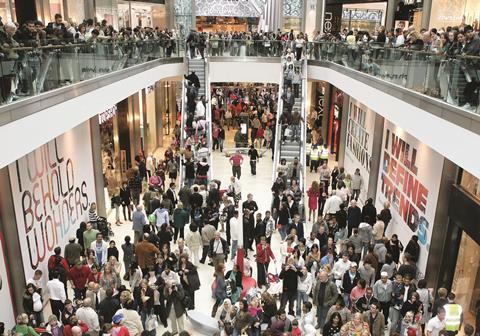 Easter falls two weeks earlier than it did in 2014 and lands immediately after a national payday, giving shoppers an injection of disposable income – and retail intelligence experts Springboard believe that will drive footfall growth.
Lower levels of inflation and declining fuel prices have also left the average household £20 to £30 better off per month.
High streets are expected to benefit most from those factors, and Springboard predicts that footfall on streets across the UK will jump 6% year on year over the three key shopping days.
Footfall in shopping centres is forecast to rise 4.6%, while retail parks will see minor growth of around 1.6% on last year's figure.
Springboard said Good Friday would be the strongest day for footfall growth, with a 5.7% increase expected.
Saturday will see footfall jump around 3.9%, with growth of 4.6% forecast on Easter Monday.
Springboard insights director Diane Wehrle said: "Last year we saw a significant decline in retail footfall over Easter Weekend (-6.4% year on year), and though this year we are expecting to see figures regain strength, they will still be overall below the +6.9% year on year growth seen in 2013.
"The earlier dates for the long weekend traditionally link to positive effects for retailers and with consumer confidence high, we expect shoppers to respond with their feet, buoyed by the benefit of a recent payday."