Retail news round-up on September 9, 2015: Fall in shop prices, Jaeger boss on the verge of leaving and M&S slows foreign expansion.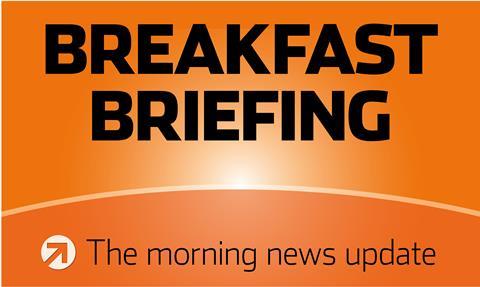 Shop prices decline again in August
UK shop prices dropped 1.4% year on year in August due to falling commodity prices and intense competition among retailers.
However, annual prices of food rose for a second consecutive month, recording a marginal increase last month, according to the British Retail Consortium.
Non-food goods prices declined by 2.4%, which was slightly sharper than in July.
The BRC said shop prices in August were 1.4% lower than a year earlier, matching July's fall.
Jaeger boss takes leave of absence from retailer
Jaeger's chief executive Colin Henry has taken a leave of absence from the loss-making British fashion retailer, Sky News reported.
No explanation for Henry's absence was given, although a source close to the brand confirmed that it was not for health-related reasons.
M&S decelerates overseas expansion amid economic turmoil
Marks & Spencer has scaled back its international expansion drive amid economic turbulence in priority markets China and Russia, executive director of marketing and international Patrick Bousquet-Chavanne told Reuters.
He said the retailer remained committed to both Russia and China but signalled those overseas targets were now unobtainable, prompting a rethink of the pace of expansion over the short term.
Bousquet-Chavanne believes the Chinese slowdown will, however, create some opportunities for the company in terms of access to prime retail space "because some of those who have been over extended might have to retrench over the next couple of years".
Private equity firms abandon offers for Tesco's Dunnhumby
A raft of private equity firms have withdrawn bids for Tesco's data unit after the grocer struck a deal with the Dunnhumby unit that left prospective buyers concerned about its financing.
The interest of buyout groups including Apax Partners, CVC Capital Partners, Clayton Dubilier & Rice and TPG is either waning or that they are no longer in the race to acquire Dunnhumby, now valued at well under £1bn.
General Atlantic Partners, joint bidder with WPP Group, is also said by people close to Tesco to have decided against pursuing its interest.
It is unclear whether technology-focused investment firm Silver Lake Partners remains in the process, although it is said to have attached a number of conditions to any prospective offer.