Retail news round-up on August 19, 2015: Online sales growth, Amazon drone delivery and New Look-Doddle partnership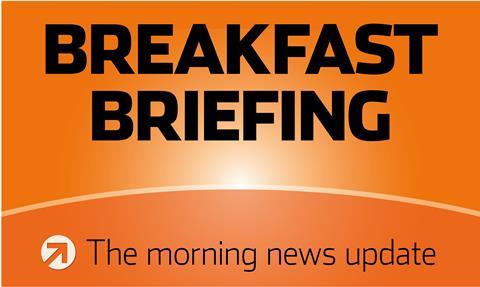 Double-digit growth for online sales in July
Online retail sales in the UK were up 12% year-on-year in July, according to the Interactive Media in Retail Group (IMRG) Capgemini e-Retail Sales Index.
The Index recorded 15% growth excluding travel. There was an increase of 42% in sales made through mobile devices such as smartphones or tablets.
But the sales for the electrical sector failed to see a double-digit rise with just 5% growth.
"During the early part of the year we saw fairly unpredictable growth rates in e-retail, but higher conversion rates and lower average basket values have seen consistent trends…With the slow start to the year, it may be that retailers felt pressured into longer and deeper sales campaigns to stimulate activity, and that we are now in a summer season where shopping has 'normalised' to an extent before we enter the festive trading period," said IMRG chief information officer Tina Spooner.
Amazon drone delivery: UK could be first
The UK could be the first to have products delivered using drones, Amazon chief executive Jeff Bezos has hinted.
"One day Prime Air deliveries will be as common as seeing a mail truck. The technical problems are very straight ahead. The biggest issue, or the biggest thing that needs to be worked on, is the regulatory side," Bezos said in an interview with The Telegraph.
"In the scheme of things the UK regulatory agencies have been very advanced," he said, adding that US aviation regulator Federal Aviation Administration was catching up a little in the US but the UK has been "a very encouraging example of good regulation."
"I think we like what we see there," Bezos said.
New Look partners with Doddle
Fashion retailer New Look continues with its innovative streak by extending its partnership with Doddle – offering free collections and returns to customers.
After announcing its venture in male-only stores earlier, the recent partnership will let New Look customers purchase products online and collect them from Doddle stores while commuting as these are mostly located in and around train stations.
"With over 30% of New Look customers choosing to collect from our stores, we know there is a strong appetite for fast and convenient delivery options. Working with Doddle will give our customers a wider choice and enable them to select the option that best fits in with their routine," said New Look Managing Director in UK & Republic of Ireland Danny Barrasso.
UGG chooses Liverpool for first pop-up site
American footwear retailer UGG will open its first pop-up site in Liverpool on Friday.
To be situated in 165,000 sq m Liverpool ONE's Paradise Street, the shop will exhibit UGG's Autumn/Winter 2015 collection of footwear for men, women and children besides loungewear and accessories.
With the Infinite UGG service, shoppers will be able to see the entire product range through a digital kiosk, enabling them to select products online and collect them from the store the next day.