Retail news round-up on September 9, 2014: Dixons Carphone off to 'good start', Asda stops selling electrical goods online, Tesco puts own-brand smartphone on hold and BrightHouse listing threatened by Parliamentary inquiry.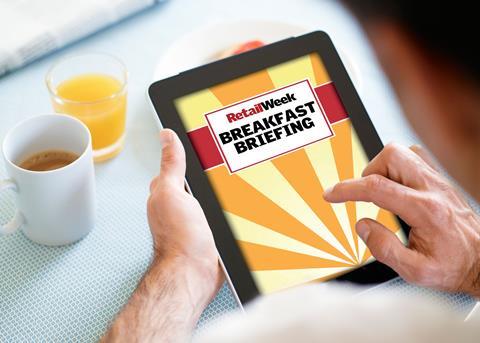 Dixons Carphone heralds 'good start' in first results since merger
Dixons Carphone claims it is off to a "good start" as it reports its first results since the creation of the company following the merger of Dixons Retail and Carphone Warehouse on August 7.
Dixons Retail's like-for-like sales were up 4% for the quarter ending August 2, while Carphone Warehouse's like-for-likes were down 6% against a strong performance in the prior year and difficult conditions in Spain.
Group chief executive Sebastian James said: "The integration is going well with 7 departments now serving both parts of the business in an integrated way and, although it is early days, our 11 stores-in-store are performing ahead of the business case that we set out in our merger announcement."
Tesco's Hudl smartphone launch plans put on hold
Tesco has scrapped plans to launch the Hudl smartphone to concentrate on the Hudl 2 tablet, according to the UK supermarket's multichannel director Robin Terrell. Terrell explained that in spite of being 'confident' it could offer customers something, it believes it is lacking in the mobile market, it has halted any further investment into it.
BrightHouse listing in doubt after Parliamentary inquiry into lending practices
A potential stock market listing of the 'rent-to-own' goods retailer BrightHouse has been thrown into doubt after the All-Parliamentary Group on Debt and Personal Finance announced its intentions to probe the charges imposed on the company's mainly low-income customers, The Independent reported. The inquiry might still impede the progress of the flotation if it concludes the firm is behaving in a predatory manner.
Suit Direct appoints PR agency for social media and digital push
Fashion retailer Suit Direct has tapped PR agency Prohibition to handle and increase its social media and digital presence, as it looks to capitalise on social media e-commerce trends, The Drum reported. Divisional director at BMB Group, owner of Suit Direct, Andrew Thomson said: "At Suit Direct, we have stores across the UK and our mission is to provide the best outfit possible for the right price. We currently offer ten different brands, with three different fits, to try and ensure we have the right outfit for anyone.