Lakeland pre-tax profits fall 40% to £3.3m
Turnover advances to £178.8m – up 1.8% from £175.6m the prior year
Profits impacted by the cost of expanding its warehouse in Cumbria
Remuneration for senior management also increased during the year
Lakeland has posted a 40% decline in full-year pre-tax profits as the cost of expanding its warehouse in Cumbria offset growing sales.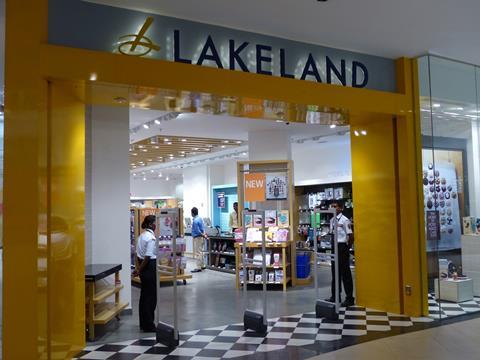 According to documents filed at Companies House, pre-tax profits plunged to £3.3m in the year ended December 31, 2015 from £5.5m the previous year.
The drop in profits came despite a 1.8% uplift in sales to £178.8m during the 12-month period, as the success of cookery programmes including The Great British Bake Off and demand for new gadgets such as vegetable spiralisers drove shoppers into stores.
But Lakeland suffered against a tough comparable after doubling its profits in 2014, while last year was also the first that the retailer booked the full cost of its expanded warehouse in Kendal, Cumbria.
The kitchen specialist also shelled out more to its senior leadership team, as remuneration for management personnel rose from £2.4m in 2014 to £2.9m in 2015.
According to the accounts, owners Sam, Martin and Julian Rayner, who run the business alongside Philip Johnson, shared £637,000 in 2015 – down from £833,000 the previous year.
Lakeland now operates 69 stores in the UK and also has a presence in Germany, India, the Middle East and Australia.