Waitrose is to build on the success of its own-label export business by selling products from brands including Cornish Sea Salt and Doves Farm Organic.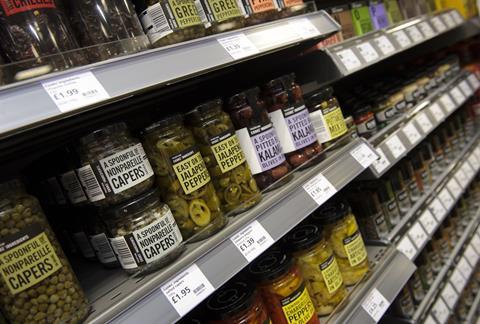 The grocer will also work with small premium producers like the Windsor and Eton Brewery and Pooch and Mutt Petfood.
Waitrose currently exports own-label products such as Duchy Originals from Waitrose and Essential Waitrose to premium supermarkets and department stores across 50 countries. In the last financial year its export business reported a 30% rise in sales.
David Morton, director of business to business at Waitrose, said: "Our own label exports are now an established part of our business – with markets ranging from Chile to South Africa. However, there's also a significant appetite from retailers overseas for the premium British brands and niche brands from smaller producers that we sell in our UK shops – and we're developing our export business in response to that demand."
Waitrose said it had seen "phenomenal demand" for its Essential Mayonnaise in Chile, while customers in South Africa were snapping up Waitrose prawn crackers and poppodums. Over in Japan, typically British products, such as Duchy Originals from Waitrose Jam and biscuits are among its bestsellers.