Grocer Waitrose steals market share from rivals as its northern stores perform better than southern shops.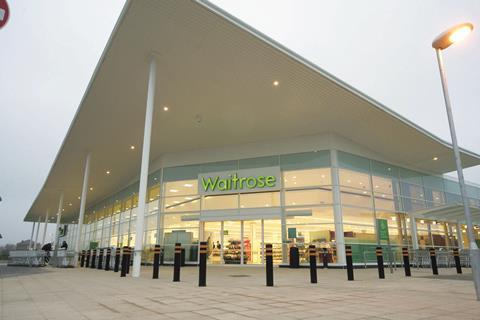 Waitrose has shattered pre-conceptions about its customer base by recording a stronger performance
in the North of England compared with the South, while it has also snatched shoppers from discounters Lidl and Iceland.
Waitrose managing director Mark Price said: "We are seeing strong double-digit growth throughout the country, our northern stores are actually performing better than our southern stores.
"We are well liked in the North, clearly we are not in some of the most deprived areas but it's a good trend."
Waitrose customers are often stereotyped as being affluent southern-based shoppers seeking posh nosh.
Figures for last week back up Price's comments. Stores in Scotland and the Northwest - which are grouped together with Wales - recorded sales growth of 11.1%, while sales in the Northeast - which is grouped with the Midlands - were up 10.3%. By contrast the majority of its stores in the London area grew sales by just 2.2%.
Price said that, apart from Aldi, Waitrose is stealing shoppers from rivals, and it is outperforming retailers from Marks & Spencer to Lidl and Iceland.
He said: "Most of the new shoppers are coming from Sainsbury's, then Tesco, Morrisons and Asda."
Waitrose held a record market share of 4.9% in the 12 weeks to April 14, up from 4.5% a year earlier, according to Kantar Worldpanel.
The grocer increased sales 12% in the same period.
Last week Waitrose reported an 11.1% sales rise in its first quarter to April 27 aided by growth in the North, its Brand Price Match and a rapid rise in online sales.
Customer transactions were up 8.4% and the grocer notched up more than 5 million customers each week for the first time in its history.
Price said its Brand Price Match promotion - it matches Tesco on more than 7,000 branded items each week - was "helping us make real headway in customers' understanding of great value for money".
He added that price had become a "hygiene factor" whereby grocery shoppers expect to pay the same wherever they shop. "Fantastic own-label products, as well as good service, mean we can differentiate ourselves," he said.