Sugarfina, the upscale US confectioner, has touched down in the UK.
Sugarfina, which specialises in luxury candies, has launched online in this country and plans to open a branch network and build in-store wholesale and shop-in-shop accounts, Retail Week can reveal.
It has appointed Global Retailing as its British franchise partner as it seeks to create a global following for its Willy Wonka-inspired sweets.
Sugarfina was founded in 2012 by entrepreneurs Rosie O'Neill, former Barbie marketing director, and Josh Resnick, who previously sold his Pandemic Studios business to Electronic Arts for $860m.
The retailer has established a multichannel business through online, wholesale and company-owned stores.
Upmarket appeal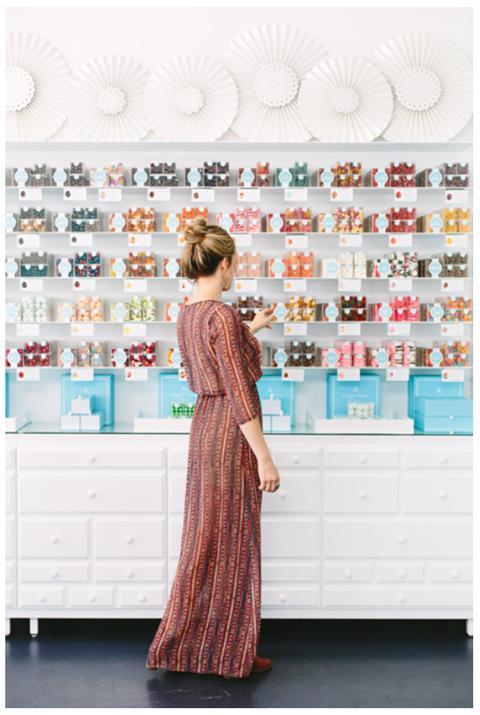 The pair came up with their retail idea while watching the original film of Roald Dahl-inspired Willy Wonka and the Chocolate Factory, and striking packaging such as candy bento boxes has become central to its upmarket appeal.
Global Retailing chairman Brendan Dorrian, who is in charge of the UK franchise, is now on the hunt for suitable premises in Britain.
He hopes to secure first of all premises in London's Covent Garden or Soho of about 80 sq m to 100 sq m. "It doesn't take a large space to carry the offer," he told Retail Week.
The intention is then to open more stores in locations such as cathedral cities, where Sugarfina is expected to draw tourist custom.
Sugarfina also intends to open stores in the Middle East in association with a local partner.
O'Neill told Retail Week: "This is a candy store for grown-ups. Before, it was about shovelling candy into a bag. We're about quality candy – beautiful, unique flavours and packaging."
Dorrian, whose Global Retailing has worked on behalf of businesses including department store group Debenhams, Indian giant Tata and Canadian retailer Loblaws, told Retail Week that he had wanted to open Sugarfina stores sine walking into the Beverly Hills store three and a half years ago.
He said: "I saw all the constituent qualities of an outstanding global brand."
In the US, Sugarfina has 25 company-owned stores and sells through big names such as Nordstrom. In the UK its products are already sold through department stores such as Fenwick and Harrods.
Sugarfina is understood to have generated sales of $25m last year.