A group of Tesco staff are taking the supermarket giant to court in a dispute over changes to their hourly pay rates.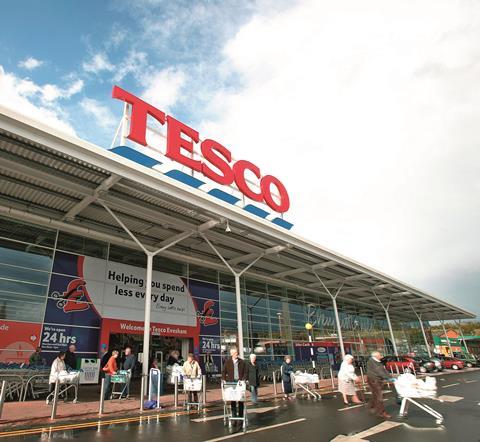 Seventeen employees, all of whom joined the grocer before July 5 1999, are fighting its decision to cut their pay for working on Sundays and bank holidays.
Earlier this year, the grocer unveiled changes to payment terms for all store staff, which came into effect on July 3.
Workers received a pay rise of up to 3.1% – guaranteeing Tesco's lowest-paid staff at least £7.62 per hour – but changes were made to Sunday and bank holiday premiums.
Shopfloor staff are now paid time-and-a-half on those days, but were previously paid at double time.
Law firm Leigh Day has contacted Tesco to ask how many of its employees will effectively receive pay cuts as a result of the move, but has estimated that 50,000 people will be worse off.
Lawyers representing the 17 workers argue that the pay changes "discriminate against certain groups of staff". They suggest that "many more" long-serving Tesco employees could now come forward to take legal action against the business.
A Tesco spokesman defended the retailer's move on pay. He said: "Earlier this year we announced a pay increase of up to 3.1% for colleagues working in our stores across the UK, in addition to a 5% turnaround bonus.
"As part of the pay negotiations we also agreed to simplify premium payments to ensure a fair and consistent approach for all colleagues.
"The minority of colleagues who were negatively impacted by this change were supported with an agreed lump sum transition payment."
'A bitter pill'
Paula Lee, from Leigh Day's employment and discrimination department, described the pay changes as "a bitter pill for our clients to swallow".
She added: "Our clients are extremely unhappy that they have had their wages reduced in this way. These long-serving employees are especially angry that they only found out about the decision when news was leaked to the national press in January 2016.
"There seems to be growing trend among retailers to cut staff wages and use those savings across other areas of the business."
Marks & Spencer and B&Q have both come under fire for changing employee benefits in order to increase basic wages of their lowest-paid members of staff.
Leigh Day is already representing thousands of employees in equal pay claims against Asda and Sainsbury's.
As previously reported, Leigh Day claimed that Asda could face a £100m back-pay bill for thousands of female workers following an employment tribunal ruling in Manchester on Friday.
The female employees involved in the case claim they received a lower hourly rate of pay for in-store work than other staff members working in depots, despite doing work of equal value.