Former Tesco boss Sir Terry Leahy is predicting a turnaround for the big four supermarkets in 2015 and a more buoyant Christmas this year.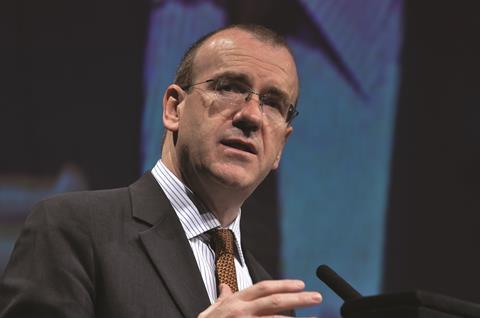 Leahy predicts the turnaround will be driven by increasing levels of consumer optimism on the back of improving trends in wages and employment, alongside plunging fuel prices.
He told The Mail on Sunday: "Obviously the world has changed and supermarkets can't stay the same. But I think it will be a more favourable environment for the big four in 2015. If they do make some changes and improvements they've got more chance of getting a consumer response."
"It's difficult when people want to spend less. But I think when they feel a bit better off and are looking at new things – and if people come up with new things, such as better products, better services – then they'll be rewarded for it."
Coupe contradiction
Leahy's comments contradict those of Sainsbury's boss Mike Coupe who has warned of two more years of pain for the grocery market.
Coupe told The Sunday Times; "First, as of today, there's no sign the grocery market is going to return to volume growth and that would be a big tipping point.
"Second, there's no sign that there will be food inflation coming through in the next period, so the market dynamics are going to be extremely squeezed."
Sainsbury's is bracing itself for extreme levels of price cutting from rivals, particularly Tesco, which is due to update the market on its strategy on January 8.