Sir Terry Leahy waved to staff as he left the Tesco head office in Cheshunt, Hertfordshire yesterday.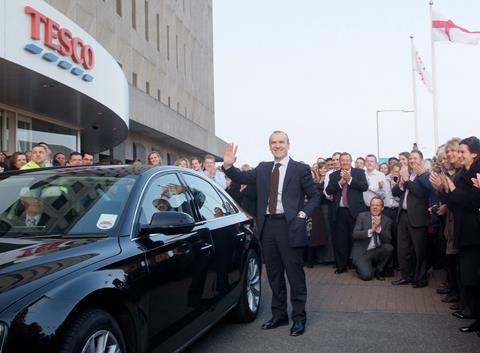 Leahy, who has been chief executive of Tesco for the past 14 years, stepped down on Wednesday. He has spent a total of 32 years at the retailer.
Leahy is credited with turning Tesco from a national food retailer into a global powerhouse selling everything from toys to TVs, dresses to DVDs, and even launched into retail banking.
Since Leahy took over as chief executive in 1997, profits have increased from £750m to £3.2bn. He has also expanded into countries across the globe including South Korea and China.
Leahy is succeeded by fellow Liverpudlian Phil Clarke. Hear what Clarke has to say in his first week here.