Sainsbury's has reported like-for-like sales excluding petrol down 2.8% for its second quarter, as boss Mike Coupe warns the second half is likely to be as tough.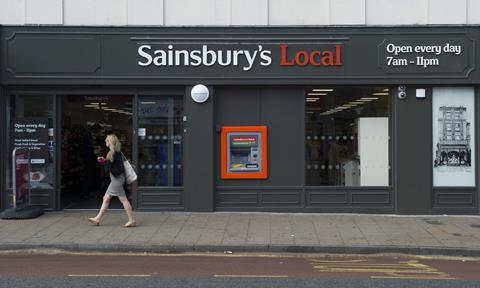 For the 16 weeks to September 27, Sainsbury's said sales were impacted by the deflationary environment. Total sales were down 0.8%.
For the first half total sales were flat and like-for-like sales were down 2.1%.
Coupe said: "The market remains dynamic and fiercely competitive. The long-running trend of more frequent, convenient shopping has accelerated, resulting in smaller basket sizes. An increase in price investment and short-term competitor promotional activity, combined with favourable commodity markets, has resulted in deflation in many areas of our food business."
Last week Sainsbury's cut the base prices on thousands of food lines and switched its Brand Match to compare with Asda rather than Tesco.
Coupe said: "Given the pace of change in the market, our differentiated offer based on quality food and great service remains important."
He added: "In the second quarter, our performance has been impacted by the accelerated pace of change in the grocery market, including significant pricing activity and food price deflation in many areas. These conditions are likely to persist for the foreseeable future and we now expect our like-for-like sales in the second half of the year to be similar to the first half. We will provide a detailed strategic update at our interim results on 12 November 2014."
Strong growth in clothing
Sainsbury's said its general merchandise and clothing businesses continue to deliver strong growth. Clothing brand Tu celebrated its tenth anniversary in the quarter and launched its biggest ever collection, which helped drive double-digit growth, the grocer said. It also launched its online trial in the Midlands.
Sainsbury's convenience business reached annualised sales of £2bn and is growing at around 17%. Groceries online grew at around 7%, impacted by a high level of competitor customer acquisition in the quarter.
In the quarter Sainsbury's opened 23 convenience stores and refurbished 10. It opened two new supermarkets, three supermarket extensions and refurbished a further two supermarkets. It also said it is on track to deliver five new Netto stores by the end of the year. In total it will deliver around 750,000 sq ft of new space this year, including around two new convenience stores per week.