Sainsbury's boss Justin King has affirmed confidence in his big-box stores after Morrisons chief Dalton Philips warned that grocers' giant sheds would become "a blip in the history of retail" as online grows.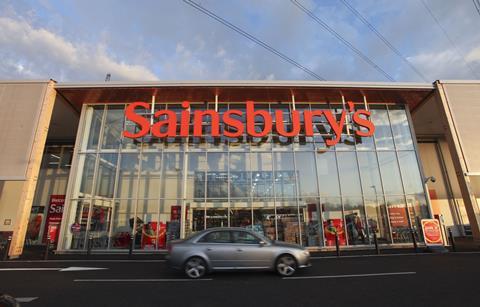 Speaking as Sainsbury's unveiled fourth- quarter figures, King said he did "not recognise industry commentary about the death of the hypermarket". He said: "Our big shops are doing well. They are different to other retailers' big stores – they are still very food focused."
Sainsbury's has four stores over 100,000 sq ft and plans to open "one or two" more this year.
It is likely to "max out" its big store estate at 10 more in the next three to five years and has added 1.4 million sq ft of space in the past year.
Philips argued earlier this month: "There is no need for soulless sheds, shoppers want skilled people on hand. The future of general merchandise is not big box, it's to be delivered in a cardboard box."
In January, Tesco chief executive Philip Clarke raised questions over the need for more hypermarkets given the migration of non-food sales online. But King said: "Asda and Tesco would typically expect more space given over to non-food."
He believes Sainsbury's and other grocers will reduce space devoted to entertainment products but said: "We have bigger space given over to clothing and home, and these are areas we expect to grow strongly over the coming years."
Sainsbury's reported a 2.6% increase in like-for-like sales excluding fuel for the 10 weeks to March 17. Total sales rose 5.1% excluding fuel.