Retailers in the UK and Ireland have warned of the "devastating" impact of a no-deal Brexit including hiked food costs.
No deal would lead to increased tariffs of up to 45% being imposed on imports of everyday food items, a joint statement from the British Retail Consortium (BRC), Northern Ireland Retail Consortium (NIRC) and Retail Ireland said.
Retailers have warned that new regulatory checks that will be imposed in the event of a no-deal Brexit could lead to delays at the border and result in shortages of fresh meat, fish, fruit and vegetables.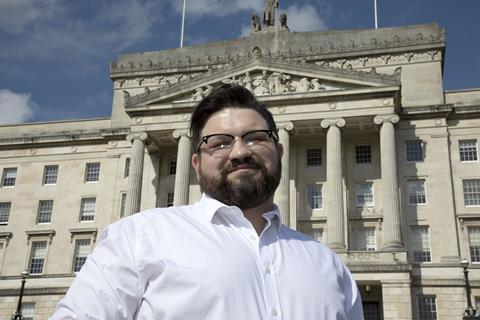 The warning comes less than 40 days before the UK's scheduled exit from the EU.
The head of EU and international at the BRC, William Bain, said the BRC, NIRC and Retail Ireland were "united in their call for a solution, arguing that the time for brinksmanship and political games has long past.
"A no-deal outcome would have devastating economic consequences, potentially jeopardising years of positive economic development and integration across the islands of the UK and Ireland. It is imperative that this is avoided."
NIRC director Aodhán Connolly said: "Our households already have half of the discretionary income of British households and less than those in the Republic of Ireland. A no-deal Brexit will hit us first and hit us hardest. This is not acceptable."
Retail Ireland director Thomas Burke added: "A no-deal Brexit would have devastating economic consequences and must be avoided.
"However, regardless of the type of Brexit agreed over the coming weeks, retailers will see an increase in their operating costs arising from checks at ports and other supply chain disruption. In the current operating environment, these additional costs simply cannot be absorbed and will have to be passed on to consumers in the form of higher prices."