PAID FOR POST
More voices from the retail industry
With Brexit dominating the news, Sally Duggleby, head of UK industrial and logistics occupier advisory at Savills, reviews the potential impact for retail warehouse space.
Two years on from the EU referendum and the sensationalist Brexit headlines are ever present.
For months now, the papers have reported on retailers and manufacturers stockpiling goods on UK shores to safeguard their supply chains in the event of 'no deal'. So what impact has this had on the warehousing sector?
The status quo remains 'business as usual' for many retailers. While warehouse take-up has risen dramatically, at an increase of 8 million sq ft from 2017 to 2018, Brexit has only played a small role in this major growth.
"Brexit has only played a small role in this major growth"
Retailers actually accounted for up to 53% of warehouse demand last year, but rather than taking additional warehouse space to stockpile goods, the majority of retail occupiers have been investing in their supply chains to compete with online giants such as Amazon in our evolving multichannel world.
Making supply meet demand
Consequently there is now a real fear among retailers about a lack of supply in the market to cope with spikes in demand – be that because of Brexit or otherwise – and this fear is perhaps not unfounded.
In 2009 almost 100 million sq ft of warehouse space was vacant in the UK. In 2018, this figure stood at just 28 million sq ft – reflecting a vacancy rate of 6%.
This change in supply and demand has meant that rents have risen by up to 40% in just five years, making space in certain UK locations unaffordable for some retail brands.
Although people continue to shout about limited space for contingency planning, this messaging is actually misleading.
Many occupiers are struggling to find space to cope with a sudden uptick in demand and are generally looking for short-term solutions.
The good news for retailers
The reality is that supply levels are now at their highest since 2014, standing at 31.4 million sq ft.
2018 saw a record number of speculative development announcements, with 55 units totalling 11.3 million sq ft set to be built over the next 12 months.
It can be argued that some markets will remain undersupplied in particular size ranges, but options for build-to-suit solutions do exist and some occupiers are leveraging these to obtain deals on rent terms that are better than the typical market rates.
With warehouse space available, a prudent retail occupier should seek advice on these emerging market dynamics, which, at a sub-market level, could create opportunities to optimise lease lengths and rental levels.
Ultimately, no one knows exactly what will happen come March 29, but with a healthy supply pipeline, there should be enough warehouse space within the UK to satisfy retail demand – even if Britain's future remains uncertain.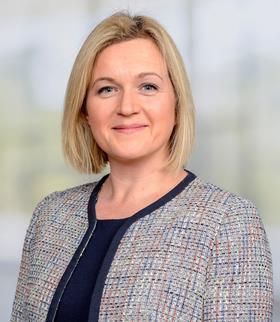 Sally Duggleby is head of UK industrial and logistics occupier advisory at Savills

Founded in the UK in 1855, Savills is one of the world's leading property agents. Our experience and expertise spans the globe, with 600 offices across the Americas, Europe, Asia Pacific, Africa and the Middle East. Our scale gives us wide-ranging specialist and local knowledge, and we take pride in providing best-in-class advice as we help individuals, businesses and institutions make better property decisions.
View full Profile