Food retailers are driving sales of healthy treats this Easter as consumers increasingly opt for low-fat and specialist dietary products.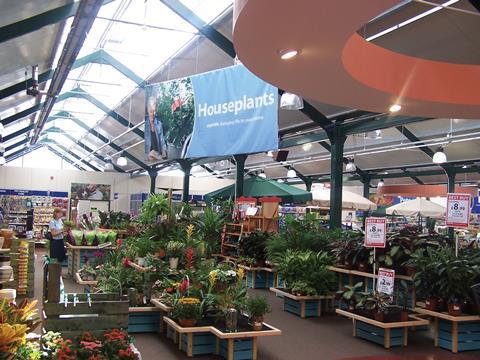 Gluten-free products, dairy-free chocolate and low-sugar Easter eggs have all proven popular in the countdown to the four-day weekend as shoppers make more health-motivated choices ahead of the Easter period.
Hotel Chocolat's 'supermilk' and dairy-free chocolate eggs, which are new for this year, have both proved a hit with shoppers.
The chocolatier's founder and chief executive Angus Thirlwell said shoppers "have been going wild" for the 'Supermilk' and 'Milk-Free Milk' eggs.
He added: "Our big theme is healthy luxury, which is trying to reconcile hedonism and opulence and treating yourself while also being responsible.
"Cocoa is healthy, it's just the sugar that's not and we're seeing less sugar and more cocoa really starting to resonate with people."
Sales of Waitrose's 'free from' range have also boomed. The grocer said sales of its gluten-free Easter egg soared 890% year-on-year in the week to March 21, while sales of its gluten-free hot cross buns also jumped 124% during the period.
Garden centres to blossom
DIY retailers and garden centres are also hoping to capitalise with blooming sales of their own this weekend - their busiest time of the year. Payments processing company WorldPay predicts green-fingered shoppers will spend £30m in garden centres in the week leading up to Easter Sunday, and weekly revenues are poised to rocket by as much as 39% compared with an average week.
WorldPay expects shoppers to spend £65m in garden centres over the next four weeks as Brits prepare their homes for entertaining friends as the spring weather sets in.
WorldPay UK managing director Dave Hobday said: "Britain's obsession with planting, prodding, pruning and pottering fuels a billion-pound industry in the UK, with seasonal businesses set to make a killing over the coming weeks."
Footfall specialists Springboard expect retail footfall to jump 4.7% over the Easter weekend, which falls two weeks earlier than last year. It said the fact it falls just after payday will help drive spend.
High streets are expected to benefit most. Springboard predicts a 6% year-on-year rise in footfall in towns and cities across the UK during the three key shopping days.
Footfall in shopping centres is forecast to rise 4.6%, while retail parks will see minor growth of around 1.6% on last year's figure.
That spending splurge could be dampened at the beginning of the weekend though. Weather forecasters predict that Good Friday will be plagued by showers and blustery conditions. However more seasonal temperatures and sunny spells are to creep in by Saturday and Sunday.
Experts said the weather could take another turn for the worst on Easter Monday though, with isolated showers set to return, particularly in the north and east of the UK.