Sainsbury's boss Mike Coupe cracks a joke over the Egyptian saga, KPMG's David McCorquodale is a real Snap-chap and there's a chance to take part in our caption competition.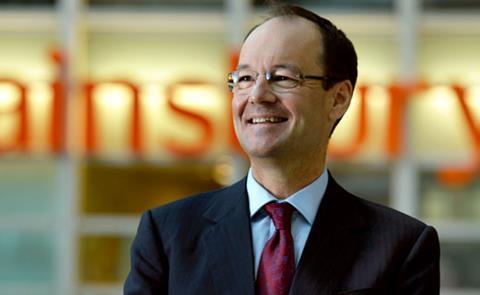 Coupe's top of the pyramid, but Egypt trip still a surprise
It's good to see Sainsbury's boss Mike Coupe has retained his sense of humour despite his scrape with the Egyptian legal system earlier this year. At the supermarket giant's Christmas in July event at London's Somerset House yesterday Coupe kicked off his address to guests by noting that he was a year into his role as top man. "There's a lot of things you sign up for with this job," he said. "You don't sign up for a day trip to Cairo!" Although judging by Coupe's impressive tan, perhaps he extended his trip to equally sunny climes?
David's a snappy happy chappy!
Of all the vast social media platforms out there, Snapchat seems to be the preserve of the young. Teens up and down the country have been sending their friends pictures that then disappear within 10 seconds. But Retail Week has learned it's not just for kids – it turns out David McCorquodale, the highly regarded head of retail at KPMG, is among its 100 million active users, using the app to keep up with his friends. We wonder if the young-at-heart McCorquodale wishes this story would disappear in 10 seconds, too…
Caption competition
Department store group John Lewis held its annual Christmas in July event this week, when it set up the venue as if it were a fulfilment centre. This picture shows our executive editor George MacDonald with John Lewis retail operations development director Simon Russell and marketing boss Craig Inglis, kitted out in warehouse garb with seasonal giant sprouts. Retail Week is offering a John Lewis gift voucher to the lucky reader who comes up with the best caption. Email luke.tugby@emap.com with your entries.