Morrisons is offering the ultimate gift for romantics this year, a Valentine Steak.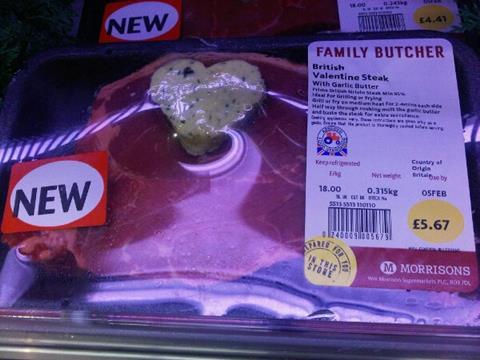 Freshly prepared by Morrisons' in-house butchers, the British Valentine Steak has a heart-shaped slice of garlic butter with it, perfect for meat-eating romantics.
Morrisons said on its website it has everything customers need to celebrate February 14.
Meanwhile, Sainsbury's is continuing its celebration of the Royal Wedding with a limited stock of a 'Kate & Wills' pie made by Pieminster.
The pie is available from March 23 to May 3, made with British beef, wine, bacon, pearl onions, mushrooms and a hint of brandy.