Lidl has launched a new "smarter shopping" card in Scotland as the discount grocer bids to maintain its rapid rate of sales growth in the UK.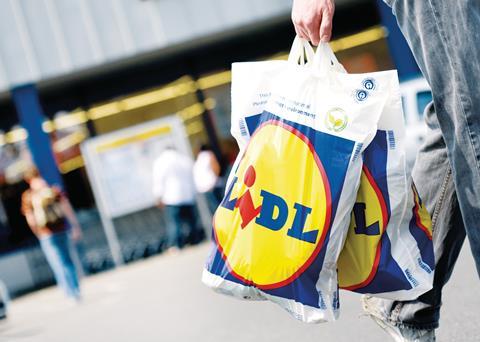 Lidl trialling "smarter shopping" card in Scotland
Shoppers won't need to collect points to be eligible for discounts
Ten-week promotion begins with £5 off when cardholders spend £25
The discounter has sent out 4 million of the cards, which will offer customers various money-saving promotions during a 10-week period, by mail, through newspapers and via its 90 Scottish stores.
But a Lidl spokeswoman said media reports over the weekend had "incorrectly" labelled the scheme as a loyalty card because Lidl won't collect data on customers. Shoppers also won't need to collect points over a period of time in order to be eligible to receive discounts.
The promotion, which was launched on Thursday, has begun with the offer of £5 off if cardholders spend at least £25 in-store. Lidl said that offer would last for a fortnight and would be changed on a weekly basis thereafter, with each one being advertised in its stores and online.
The spokeswoman added: "You don't have to accumulate points over a period of time - instead you redeem the offer right there and then at the checkout. It's an instant reward and there is no restriction on how many times you can use the card.
"Because we've got such a strong presence in Scotland with stores located in all parts of the country, we're able to really test the effectiveness of an offer like this.
"The feedback so far has been phenomenal because it's seen as an innovative way to reward our existing customer base as well as encourage new customers to try us as the supermarket that they can do their main weekly shop with."