Frozen-food specialist Iceland has hit back at the Icelandic government after it shunned the grocer's attempts to fend off legal action.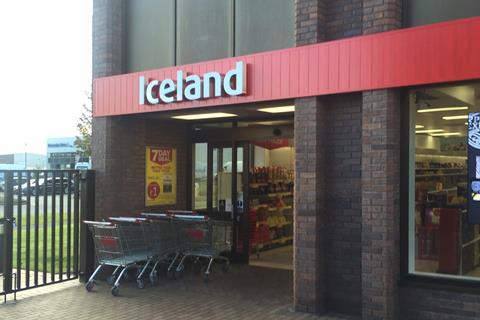 The island nation's government confirmed that it would be proceeding with a lawsuit against Iceland Foods after the retailer "refused to relinquish exclusive control of the word 'Iceland'".
The government added that a delegation from the business, which flew out to Reykjavik last week, "presented proposals that fell short of Iceland's [the country's] expectations".
But Iceland Foods founder Malcolm Walker has accused the Nordic country's government of lying throughout the saga and reaffirmed his determination to "achieve an amicable resolution" to the row.
He said the government "was not willing to hold any serious discussion" and had issued a number of "factually incorrect" comments during the row.
Walker in particular referred to a statement issued by the Icelandic government last month, in which it said that the country had "made multiple efforts to negotiate with Iceland Foods with the hope of reaching a fair solution and avoiding legal action".
But the government claimed these had been "met with unrealistic and unacceptable demands" by the supermarket chain.
'Nonsensical' claims
However, Walker said: "Nothing could be further from the truth. In fact, they have made no direct approach to us whatsoever about trademark issues since 2012, which is why we sent a small delegation to Reykjavik on Friday to try to achieve a resolution.
"This got nowhere because it rapidly became clear that the Icelandic authorities have no interest in reaching a compromise."
Walker added: "We have no real idea why this has suddenly become such a major problem for Iceland [the country]. Iceland Foods had Icelandic majority shareholders and Icelandic representatives on its board for seven years to 2012.
"At no point in all those years did any representative of Iceland [the country] raise the slightest concern about our company's branding.
"Recent claims that we have sought to prevent Iceland using the name 'Iceland' to promote tourism to the country are simply nonsensical.
"All we have ever sought to do – and will continue to do – is to prevent other food and retail companies from representing themselves as 'Iceland' in ways that could cause confusion with our brand."
Iceland Foods was acquired by a group of Icelandic investors, led by Baugur, in February 2005.
After Baugur entered administration in early 2009, a 77% stake in the retailer was inherited by Icelandic banks Landsbanki and Glitnir, prior to a £1.5bn management buyout in March 2012.
Iceland Foods is now co-owned by its executive directors and investment company Brait.