Hotel Chocolat boss Angus Thirlwell insists there will be "a flight to quality" among consumers as uncertainty over Brexit and inflationary pressures ramp up.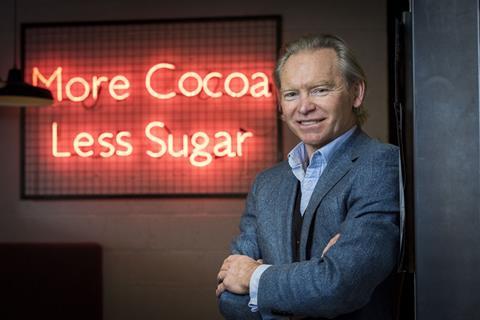 Thirlwell downplayed the notion that shoppers would gravitate towards value and discount operators and said people will instead make "more considered purchases" that deliver on quality.
Last week, B&M chief executive Simon Arora hailed the retailer's best first-quarter performance in three years and said: "In these uncertain times, and with inflation returning to the UK market, more and more shoppers are actively seeking out value."
But speaking after Hotel Chocolat posted a 12% increase in sales to £104m during the 52 weeks ended 25 June 2017, Thirlwell told Retail Week: "There's a thesis that people will go towards value, but that's not our experience.
"There are different ways to track the UK economy and different groups of consumers behave in different ways, but what we've seen in difficult times for the economy is a flight to quality.
"People are maybe spending less overall, but expecting good quality things that actually deliver on what the brand promises.
"They are more considered purchases and, in that type of environment, we will always bet on our own brand."
'Cautiously optimistic'
Thirlwell said he was "cautiously optimistic" about the year ahead, despite Brexit negotiations kicking off earlier this month.
And he insisted the uncertainty surrounding Britain's future relationship with European nations would not impact its international ambitions.
Hotel Chocolat currently operates three stores in Copenhagen and is continuing to mull a wider overseas push.
"Denmark is progressing well – we are seeing very good organic performance and evidence that the brand is working in a very challenging city like Copenhagen, with relatively high taxes and labour rates. But we are making it work," Thirlwell said.
"The reason for doing it is to become match-fit for international and it's coming good for us at exactly the right time.
"Obviously Europe has more uncertainty than other regions, but when we started in Europe, we didn't know that more uncertain times were head.
"That's only going to last for a certain period of time, but then after that it will be back to business as usual."