The boss of Harris + Hoole has said new Tesco chief Dave Lewis has been supportive of its plans for the coffee chain despite the turmoil at the grocer.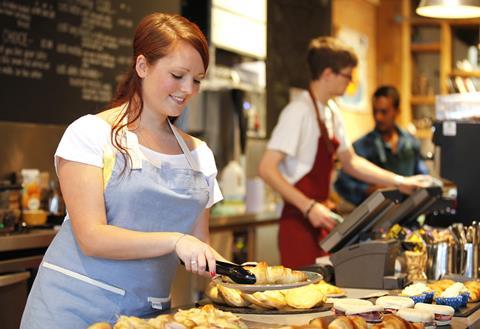 Nick Tolley, chief executive of coffee chain Harris + Hoole – in which Tesco has a stake – said he had met with Lewis, who is a "regular at our Twickenham branch", and "he was supportive [of the business] and wanted to find out about our plans and what we want going forward".
Tolley said: "As traumatic as the recent events have been [at Tesco], as a business they have a tremendous amount of capability, their knowledge is unparalleled, they have been very supportive."
He added: "While he [Lewis] has a very big ship to turn around, the sound strategic reasons for them to partner with us are still there. The challenges haven't changed.
"It's business as usual for us. It's a relationship with great value for us, they are an intuitive partner."
Lewis, who was parachuted into Tesco in September and then forced to unveil a £250m profits overstatement, is battling to turn around the grocer. He is undertaking a review of the business and is understood to have put its digital entertainment company Blinkbox up for sale.
The City has questioned whether he will put other parts of the business up for sale such as Giraffe, which it wholly owns, or Harris + Hoole, in which it has a stake.
Travel format
Tolley, speaking to Retail Week at its revamped Cannon Street branch in London, said the business is "going great guns".
The Cannon Street branch has been revamped and turned into a high-volume "travel format".
"We're opening a store at Stansted Airport in mid-January which will be a high-volume unit so we wanted to test the model first," said Tolley.
The long counter has been removed and three stations are used in its place, which Tolley said "knocks around two minutes off the queuing time".
Customers wait at the end of one of the stations for their coffee, so they are right next to the baristas. "These are our champions of craft so we wanted customers to interact with them more," he said.
Tolley said the Harris + Hoole mobile app has had "great take-up" and the next stage will be to invest in geo-location or beacons "so customers don't even have to take their phones out of their pockets to pay".
Tolley said the business went through a "traumatic" time in the last month as it closed six stores. "We closed them for all the right reasons – either the rents were too high or we were in the wrong location – but it was very difficult and we got a lot of letters from customers asking why.
"I personally responded to all of them to explain the reasons, but it was still a very difficult time for us."