Retailers are expected to benefit from £240m worth of Halloween-related sales this year, according to forecasts from Mintel.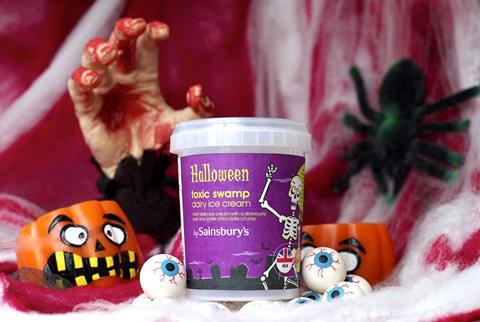 The figure is up from the £230m spent on ghoulish treats last year. Mintel research found 43% of Brits spent on Halloween products or services last year.
Younger shoppers are the most enthusiastic, with 58% of 16 to 24-year-olds spending to celebrate the event.
Three in five British parents bought products or services for Halloween last year for their children, rising to 73% of Brits with children aged 6 to 12.
Two in five (40%) parents bought trick-or-treat confectionery and one in four bought fancy dress.
Firmly established on the retail calendar
Mintel senior European retail analyst John Mercer said: "Halloween is firmly established on the retail calendar and continues to grow in importance, but it is an event marked by frugal shopping from consumers. Average spend is low and confectionery is by far the most popular category to spend on.
"There is value in focusing on the demographics already clued up to the event and nudging up their spending by encouraging small-ticket confectionery shoppers to trade up to non-food items."
The UK food and drink sector is throwing its weight behind the occasion. The number of food and drink products launched to tie in with Halloween grew 263% between 2009 and 2013.
Mintel EMEA food and drink research manager Chris Brockman said: "The profile of Halloween has started to climb in the UK in recent years and Britons are increasingly embracing this occasion.
"It appears that Halloween has evolved from being a largely child-focused holiday with a focus on trick-or-treating. Adults have now adopted it as a fully fledged excuse to throw parties and dress up in ghoulish outfits."