Asda will invest £300m into prices this year, its biggest ever price investment, as the competition in grocery intensifies.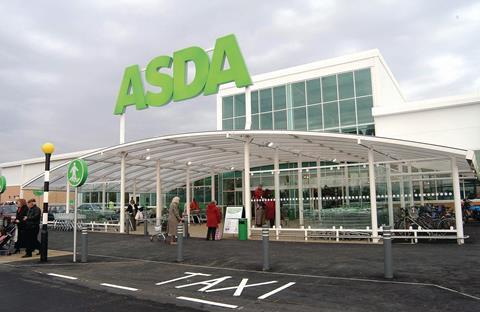 The grocer will invest the money in the first quarter of 2015 and bring down prices on 2,500 "customer favorites including weekly essentials and big brands". The discounts are not all permanent, some last for a matter of weeks, while others are ongoing.
The £300m forms part of Asda's five-year plan to invest £1bn in prices and £250m in quality as it strives to "widen its price gap to the other big retailers and positioning Asda price even closer to the discounters".
Sector-wide price cuts
The big four are ploughing huge levels of investment into reducing prices as they battle the rise of the discounters.
Tesco is expected to unveil its price cut strategy when it updates the market on Thursday. Morrisons launched a plan last year to invest £1bn in prices over a three-year period and Sainsbury's said in November it would spend £150m on reducing prices.
Asda will focus the price drops on essentials including fruit, vegetables, cereals, nappies, loo roll, milk, eggs, meat and fish.
Asda chief merchandising officer for food Barry Williams said: "After a great Christmas with the family, January is the month we all start looking at the size of our waists and our wallets.
"We invest in price year round but we're kicking off January with our biggest ever rollback – spending £300m to bring more value across our stores and online on the products customers buy week in, week out.
"We're going further than ever before, rolling back those everyday, can't live without items at a bigger percentage than we've ever been able to do previously.
"With hundreds of products at 50p, and even more at 15% less than normal, we're aiming to make a big difference for families in their weekly shop."
Examples of Asda discounts
Asda free range eggs, six pack – 89p, down from £1.25 (ongoing)
Beef mince, 750g – £5.16, down from £6.08 (until January 28)
Granary farmhouse bread – 50p, down from 80p (until March 29)
Kellogg's Crunchy Nut – £1.64, down from £3.14 (until January 21)