Online cycling specialist Wiggle has appointed Asos chairman and former Amazon executive Brian McBride as its new chairman.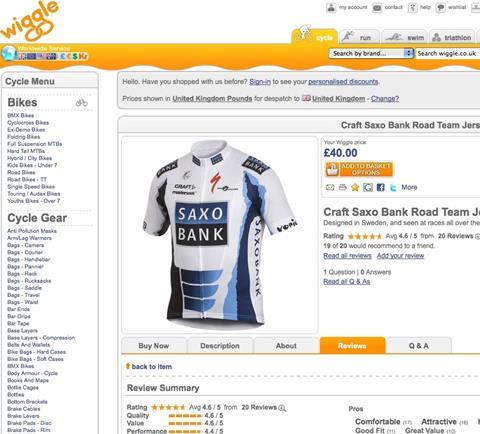 McBride takes over from former Asda boss Andy Bond, who held the role at the online cycling and tri-sports specialist since February 2011.
Bond said: "I'm proud of Wiggle's threefold growth during my time chairing the business. I hand over the chairmanship to Brian with Wiggle now clearly established as the number-one specialist cycling retailer."
McBride will become chairman with effect from March 26. At present he is chairman of Asos, and was managing director of Amazon from 2006 to 2011. He is also a member of the UK Government's Digital Advisory Board.
McBride said: "I look forward to working with the team at Wiggle as it builds its ecommerce strategy and grasps the opportunity provided by global etailing. I believe the move to online is as relevant and game-changing in the global cycling and tri-sports market as it is in every other category I have worked with."
Wiggle is owned by private equity firm Bridgepoint. The retailer serves customers in over 100 countries, with 50% of revenues coming from outside the UK.
Last November, the company reported increased sales of 19% to £168m.