Poundworld is investing in a major overhaul of its IT systems to support its growth ambitions as it aims to double its store portfolio over the next five years.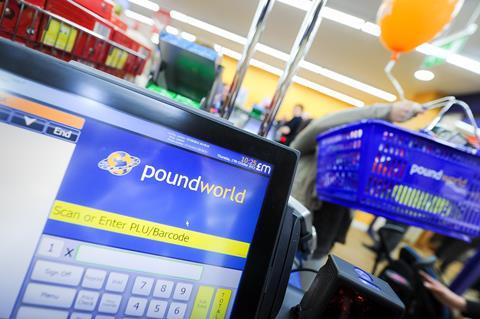 The single-price retailer has kickstarted a 10-month programme of investment that will affect its supply chain, point-of-sale, automation and reporting systems.
The overhaul comes as Poundworld pushes ahead with a strategy of expansion that it says will double its store portfolio within five years. Currently the retailer operates 260 stores in the UK.
Poundworld has entered into a partnership up with IT services firm PCMS to reform its internal systems.
The first phase of the investment is set to concentrate on the retailer's customer-facing systems, using PCMS' Vision BeanStore Point of Sale system. In the later stages the retailer will aim to improve its central management, automation and reporting infrastructure.
Poundworld co-founder and managing director Chris Edwards said: "As our business expands geographically, we also want to expand our technological capability and create a platform to help us grow and achieve greater economies of scale. We're very excited about evolving our IT offer and seeing the benefits in terms of customer experience and estate management."