Single-price retailer Poundland is considering the launch of payment options including contactless and self-service checkouts as it seeks to improve the in-store experience.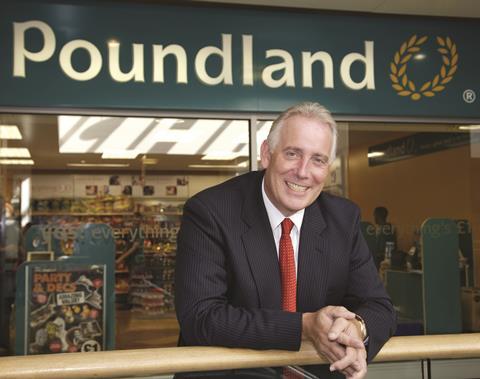 Poundland has been testing contactless payment in selected stores to help reduce queues. The payment method involves the shopper waving their debit card over a device that instantly takes the payment, to a maximum of £20.
Chief executive Jim McCarthy said he was confident that contactless technology will work at the 400-store chain, which may roll it out to all stores.
"Contactless trials are still on going," he said. "That will come – I am absolutely sure the consumer will find it convenient – but we need to ensure we select the right system and the right partner, so we are continuing to watch the market."
Poundland has also considered introducing self-service checkouts but McCarthy said he has shelved any development plans for the next 12 months.
"It's not quite right for us because of the way we have our queues, the average store size, the layout and the high capital cost. It doesn't add up yet," McCarthy said.
Poundland is also developing a transactional website – a difficult task for a value retailer because of low product prices. Rival Poundstretcher pulled its transactional website earlier this year.
Reporting a 50% surge in pre-tax profit to £18.2m for the year to April 1, Poundland said it is continuing to attract cash-strapped shoppers against a difficult economic backdrop. McCarthy expects the new financial year to be an improvement on the last.
The value retailer posted sales up 21.6% to £780m and "strong" like-for-likes up 2.3%. Poundland said it had out-performed the market.
The retailer opened 62 stores last year and aims to open an additional 60 this year.
Poundland will have 25 Dealz stores in the Republic of Ireland by the end of the year and plans a roll-out into Europe.