Hamleys has changed its 'girls' and 'boys' store layout but says it is coincidental to a campaign on Twitter accusing it of operating "gender apartheid".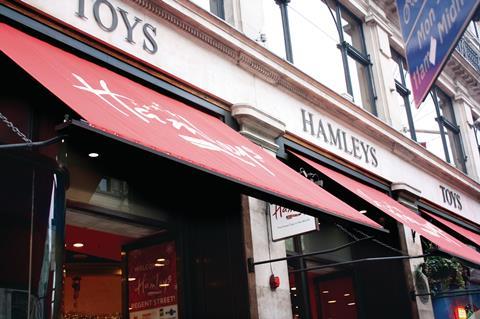 According to The Times, new store signs state what type of toys are sold on each floor rather than suggesting whether the toys are aimed at girls or boys.
Political blogger Laura Nelson who writes under the name "Delilah" started the online campaign when she saw the girls' floor was coloured pink and sold fluffy animals, cookery sets and featured a beauty salon called "Tantrum".
The boy's department sold cars, spaceships and construction toys.
She feels young children's development can be limited if they only play with one sort of toy.
Hamleys said the sign-change was entirely coincidental and designed to "improve customer flow".