Car part and cycles specialist Halfords is looking at fast-delivery options, including Shutl, for customers making distress purchases.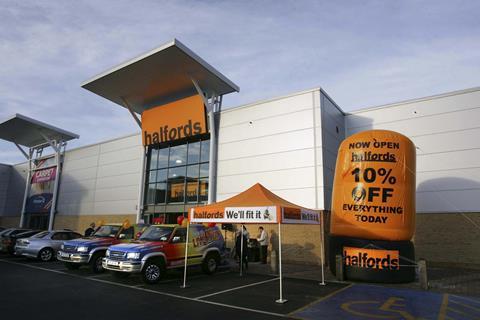 The retailer's new digital director Clive West told Retail Week it was exploring rapid fulfilment options for particular product categories – such as delivery of new car batteries or similar items when a customer's car has broken down.
Halfords is also exploring whether the supply chain for parts to its Autocentres, which use a network of garage suppliers rather than dealerships, could be adapted to deliver to stores.
The group is likely to pilot Shutl across some categories shortly. "Shutl offers 90-minute delivery, but I don't know whether that's a rule we'd apply to the whole product mix," West said. "Some products might lend themselves to that better than others."
Halfords is also piloting the use of iPads, kiosks and 32-inch touchscreens in three 'laboratory stores', where it tests new ideas.
West said research has shown that online customers would typically use three devices in their purchase journey: mobile phone, then tablet, and finally purchasing on a PC. "Wi-Fi and in-store devices allowing the customer to interact with the brand are very important," he added.
Halfords recently introduced 24-hour delivery, enabling customers who order before 6pm to collect in their local store the next day.