Sir Philip Green has lent his backing to a new fund that has at least £250m to invest in taking minority stakes in retail businesses.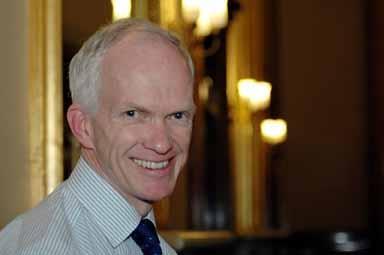 The Business Growth Fund has been set up by five of the UK's biggest banks to take equity stakes in businesses that might not be able to invest for growth because of operational or financial challenges.
The fund – which is chaired by former Boots chairman Sir Nigel Rudd – aims to invest a total of £2.5bn and chief executive Stephen Welton said he expected to invest at least 10% of this pot of cash in retail businesses and suppliers to retail.
Welton said: "There are a lot of consumer facing businesses – could it be £250m? Easily. Could it be more? Sure."
Although he has no formal involvement with the fund, Green this week enthusiastically backed the venture, saying it would help smaller retailers and suppliers benefit from extra investment while still retaining control of their companies.
"I think small companies always have difficulty in finding funding when they want to sell a minority stake to help them grow," Green told Retail Week. "It is unusual for that funding to be available for retailers and the supply chain, so it is a welcome thing."
Welton said the companies the fund is targeting are those with turnovers of £5m to £50m, but it would "definitely talk to" larger companies with sales of up to £100m as well. The typical investment would be between £2m and £10m, and be designed to help companies that are currently focused on day-to-day survival identify opportunities for growth and expansion.
"We're trying to reach out to a lot of small companies in retail and in the supply chain that are struggling and concentrating on day-to-day survival, and therefore by default are not looking to the future," said Welton.
"My concern is that companies are not being sufficiently confident. What we're saying to them is what would you do if you had unlimited capital? That gets them to start thinking about investing." It has opened regional offices to ensure it is supporting companies across the UK.
Welton stressed the initiative was not about supporting those businesses that have failed business models, but rather help those "good businesses with bad balance sheets". He said it is already talking to a small multiple fashion retailer, and said suppliers were also a target. "It's about getting them to raise their heads above the day-to-day firefighting."
The fund has been set up by a consortium of banks, comprising HSBC, Barclays, Lloyds TSB, Royal Bank of Scotland and Standard Chartered. While it will not be a lender to the businesses it invests in, it will inevitably have close relationships with them to help companies "have strategic conversations" as Welton puts it.
Green urged businesses that might be eligible for the funding to get in touch. "He [Welton] is saying he wants to hear from people, and this should kick-start this area of financing. If we can help a few small businesses then great."