Sports retailers, including JD Sports, will not be damaged by their association with 'looter fashion', Oriel analysts are confident.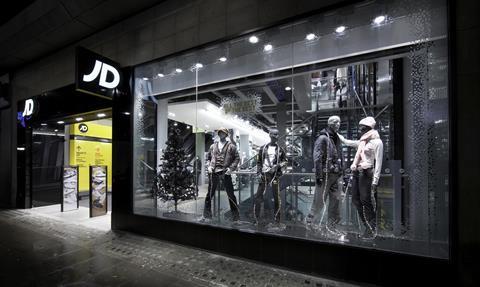 JD Sports was one of the hardest hit retailers during last week's riots, when as many as 30 stores of its stores were affected. There was concern following the mayhem that the fashions and some of the brands sold by JD could become tarnished as a 'looter's uniform'.
Oriel analyst Jonathan Pritchard said: "This is a valid consideration but, given the lack of credible style alternatives, we see little impact."
JD chairman Peter Cowgill was quick to quash such concerns. He said: "I'm not worried about that. The fact that we were targeted merely reinforces that we sell the right brands."
Initial reports that the damage and theft carried out at JD could cost as much £10m are inaccurate and the sum is likely to be below that estimate, says Pritchard. He said JD had reported that trading had been "surprisingly resolute".
Pritchard said that both JD and Sports Direct both looked "extremely cheap" following both the riots and the turmoil in the stock market. JD has fallen 15% and Sports Direct 18%, he observed.
He reiterated his enthusiasm for both following bullish updates from sports manufacturers including Nike, Adidas and Puma over the summer.
He said: "There will have been very few global sectors in which confidence seemed to increase this summer. The UK has a big one-off boost to look forward to next year, namely the Olympics, and with England's qualification for Euro 2012 looking assured, we remain upbeat on sales prospects for the sector."
Sports Direct was also boosted by the Office of Fair Trading's provisional decision to close its investigation into alleged anti- competitive conduct in the sports retail sector. The body expects to reach a final decision later this year.
The investigation covered potential conflicts of interest due to the practice of cross holdings between the leading multiple retailers, international suppliers and their senior managements, plus senior personnel moving between the companies.
Oriel maintained its forecasts for both JD Sports and Sports Direct following last week's events and rates both a buy.