Kingfisher boss Sir Ian Cheshire has warned Scottish independence will force prices up in Scotland as Dixons Carphone boss Sebastian James shrugged off concerns about a Yes vote.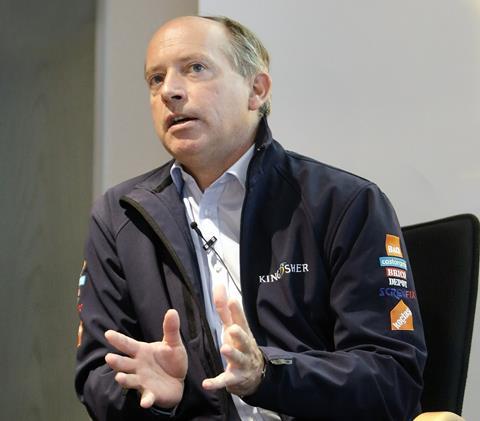 Cheshire has told Sky News a 'Yes' vote would almost certainly create increased costs for a standalone Scottish business that would in turn be passed on to customers.
His comments come after David Cameron reportedly urged business leaders at a Downing Street drinks event last night to highlight the dangers of a Scottish exit from the Union.
James, who is a friend of the prime minister, has shrugged off concerns about the impact Scotland gaining independence could have.
He said Dixons Carphone is accustomed to operating in many currencies and would be largely unaffected by an independent Scotland.
James explained: "Whatever ends up being decided we will be able to trade with our Scottish business. We would operate it in a loosely federated way like we do with Ireland where there is a single infrastructure and we operate across different currencies and regulatory environments and that is relatively straightforward for us to do.
"I'm also extremely confident we will be able to move our business more swiftly than the governments will be able to agree how it is going to work."
The SNP has set the date for Scottish independence as 24 March, 2016 if the Scottish people vote Yes in next Thursday's referendum.
Cheshire is expected to give more details about the effects of Scottish independence at the company's interim results tomorrow.
Kingfisher, which owns B&Q and Screwfix, employs approximately 5,500 people at its B&Q division in Scotland, while Dixons Carphone employs 1,200 people in the country.