Paperchase has increased pre-tax profits for the year to £741,000 on the back of improving turnover as it gears up for a sale.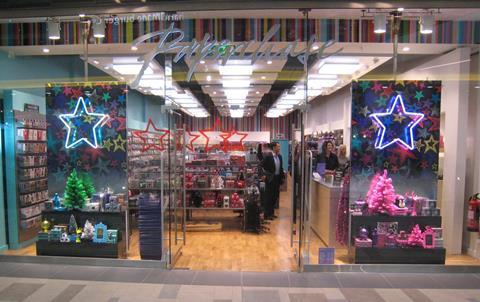 The card and gifts retailer increased pre-tax profit 18% from £629,000 during the year ending February 1.
Paperchase increased EBITDA 16% during the period from £5.27m to £6.11m, while turnover increased 13% from £84.9m to £95.8m.
Its increasing profits and sales came in the same month it emerged that the retailer had hired financial advisers PwC and Financo to handle a potential sale after being approached by a number of interested parties.
Paperchase said it was "satisfied" with the results considering the challenging economic environment and credited the performance to the "effectiveness" of the management team and staff.
During the year Paperchase opened 12 standalone stores, but closed nine concessions and one standalone store.
The company's Irish subsidiary opened three concessions in Karstadt department stores in Germany.
An additional two concessions were opened in the Galeries Lafayette department stores in France. Results of the Irish subsidiary were not included in the figures.
Paperchase revealed the company will seek to expand in the UK through delivering higher sales densities in existing stores and adding new standalone shops.
It is also exploring potential partnerships and franchises to drive expansion.
During the year Paperchase also launched a new transactional website with increased functionality that allowed the use of multiple currencies and integrated click-and-collect options.