Paperchase's pre-tax profit jumped 5% in the year to January 28, as it opened 13 new stores and grew its international business.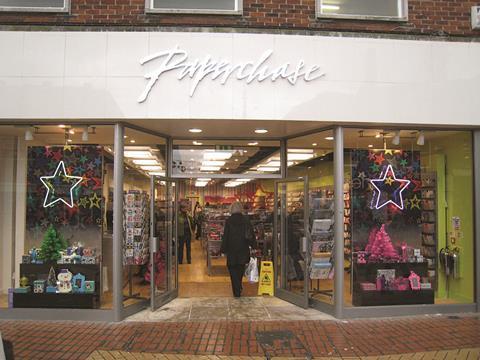 The premium stationery and greetings card retailer revealed a £1.4m pre-tax profit, excluding exceptionals linked to new store costs.
Sales in the year increased 9% to £84.9m, while EBITDA also advanced 9% to £5.8m, excluding exceptional costs.
Paperchase chief executive Timothy Melgund said the performance was "not bad" in light of the disruption caused by the Diamond Jubilee and Olympics last year.
He added: "The retail sector was very disrupted and we had to be nimble footed to hold on to swinging sales."
In the year, Paperchase opened 13 standalone stores in the UK, taking its estate to 94. The retailer had 159 international shops, concessions and franchises.
Paperchase said trading since year-end has been "encouraging", with positive like-for-like sales growth across the estate.
This year Paperchase has opened seven UK standalone stores, including a flagship in Buchanan Street, Glasgow. It plans up to seven more store openings before Christmas.
Internationally, Paperchase opened two new concessions in France this year. It plans to debut in Germany with the opening of three concessions by the end of the month.
Melgund said Paperchase will be reviewing how international concessions perform before deciding on new locations.
He added that its concessions business with US department store Target had traded "pretty well" and it is eyeing standalone stores there. Paperchase has also launched a tailored US online offer via Amazon.com in recent weeks.
The stationery specialist has been investing in its ecommerce business and launched a UK mobile site last month.
This year it has also introduced personalised greetings cards, which Melgund said had recorded "substantial growth".