Fashion retailer New Look has been sold to South African investment group Brait in a deal valuing the retailer at £1.9bn.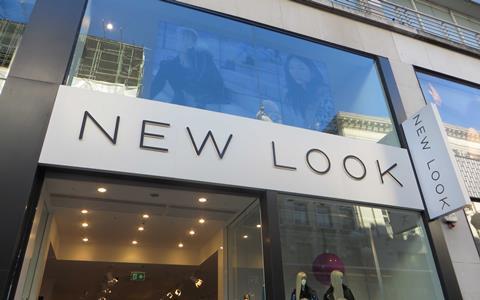 New Look sold to investment group Brait
The firm will take a 90% stake in the retailer for £780m
Anders Kristiansen to remain as chief executive
As part of the acquisition Brait takes a 90% stake in New Look for around £780m. The remaining 10% has been acquired by the Singh family interests and the current management. Tom Singh founded New Look in 1969.
New Look's chief executive, Anders Kristiansen, as well as financial chief Mike Iddon and chief operating officer Roger Wightman, will all remain at the business.
"The Brait team demonstrated to us that they have the long-term vision to help Anders and the team grow this brand"

Paul Mason, New Look
Kristiansen said: "We are delighted to have announced this transaction. Brait have a track record of long-term and supportive investments – they give us the perfect platform to continue our strategy of growing the New Look brand in the UK, Europe and China. I'd like to take this opportunity to thank our existing shareholders for their support over the years, and I am looking forward to working with Brait in the future."
New Look chairman Paul Mason added that this was the ideal outcome for the retailer, he said: "The Brait team demonstrated to us that they have the long-term vision to help Anders and the team grow this brand."
Brait is an investment firm in which the South African billionaire Christo Wiese holds a 34% stake. The tycoon had his eye on BHS last year, but the sale did not progress. He ruled himself out from the bid earlier this year stating he was progressing with plans to open his own UK retailer.
For the past 11 years New Look has been owned by Apax and Permira and reported double-digit EBITDA growth in recent years.
The retailer has net financial debt of £1bn, but New Look said Brait is "comfortable with the company's current leverage ratio given its strong cash flow generation."
John Gnodde, chief executive of Brait, added: "New Look is an attractive investment opportunity for Brait – it is a market-leading brand, with a strong track record of double-digit EBITDA growth, solid cashflow conversion, international reach, and the potential to grow rapidly in a number of geographic markets including China. We have been highly impressed with the management team and look forward to partnering with them."
New Look was advised by Goldman Sachs International, JP Morgan Cazenove, Clifford Chance and Price Waterhouse Cooper.
New Look's founder Tom Singh was advised by Altium, and Brait was advised by Nomura as well as Rand Merchant Bank.