Womenswear group Irisa has been rebranded as Jacques Vert, ahead of a potential relocation of its Luton office that has resulted in 200 staff being put into consultation.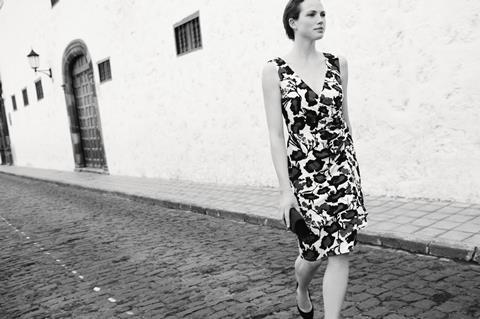 The proposed office move follows the acquisition and subsequent merger of Irisa – formerly Alexon – and Jacques Vert by private equity owner Sun European Partners.
Earlier this month, the retailer unveiled a proposal to relocate Luton employees to London, consolidating the Irisa head office team with the London-based Jacques Vert team by February 2013.
Jacques Vert deputy chief executive Jane McNally, former chief executive of Irisa, said a 90-day period of consultation had begun and no decisions affecting the 200 staff would be made until after that had concluded.
McNally said: "We need to speak to all colleagues to see who would be adversely affected by the move and if people would be willing to work in London.
"Nothing has been decided at the moment, we have just put forward this proposal as we feel it makes sense for the combined business to have its head office all together.
"We want to ensure we can retain as many of our team as possible. This is a delicate matter and not something we undertake lightly."
It is not yet decided whether relocated staff would be housed in Jacques Vert's existing head office in Islington or if all staff would move to a new location.
Former Irisa administration and support functions are also expected to be moved to Seaham in County Durham, where Jacques Vert already has a small office. This would include responsibilities such as accounts receivable and payable as well as some customer service roles, McNally said.
Last month the business made two directors – John Boyle, who was chief financial officer at Irisa, and Pauline Brown, human resources director at Jacques Vert – redundant as a result of the merger.
The acquisitions of Alexon and Jacques Vert formed part of Sun European's strategy of focusing on turnaround opportunities, or companies with growth potential. Sun also owns American Golf.