Value retailer Ethel Austin has filed an intention to appoint administrators.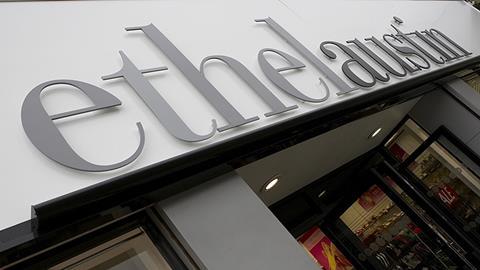 It is understood that the business, which was bought out of administration in 2008 by former MK One chief executive Elaine McPherson, will appoint administrators early next week. The retailer employs about 2,500 people across 300 stores.
Ethel Austin Limited has issued the notice on both Ethel Austin and homewares businesses Au Naturale, the latter which McPherson also bought out of administration in 2008.
A winding up notice was filed in the courts on Monday, by construction company, Aurelia Properties.
Ethel Austin is understood to have been struggling to pay suppliers since before Christmas.
The chain has been seeking investment and McPherson has put £5.5m of her own money in to the business which has no banking facility.
McPherson bought Ethel Austin for a reported £10m in April 2008. She went on to buy Au Naturale within weeks, with plans to roll out a value empire.
The retailer was founded by Mrs Ethel Austin in the front room of her home in Liverpool in 1934. A regular in The Sunday Times Rich List, the Austin family ended its links with the business in 2002, netting £64m.
Ethel Austin did not return calls.