Bonmarché boss Beth Butterwick steps down to join Karen Millen
Butterwick remains at the helm until a successor is found
Fashion retailer issues profit warning after "very challenging" Black Friday period
It now expects full-year profits to be around £10.5m to £12m
Bonmarché has suffered a double blow after boss Beth Butterwick revealed she was joining Karen Millen as the retailer posted a profit warning.
Butterwick is stepping down after four years at the helm, but Bonmarché said she will remain in charge until a successor is appointed to "ensure a smooth transition."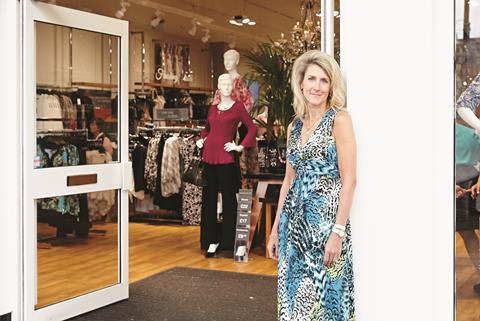 The women's fashion chain said it is conducting "a comprehensive search" for its new chief executive.
Under Butterwick's stewardship, Bonmarché was bought out by private equity firm Sun European Partners before it launched its IPO in 2013.
Butterwick, who previously spent 14 years at Marks & Spencer and three years at Gap, led a revamp of the retailer's store portfolio, the growth of its online business and improvements in the quality of its products.
She will replace Mike Shearwood, who stepped down from Karen Millen in September after plans for a management buy-out were abandoned.
Butterwick said: "It has been a great privilege to lead this unique company. I would like to offer my sincere thanks for the valued support from customers, colleagues, suppliers and shareholders, throughout my time with Bonmarché."
Profit warning
Butterwick's move was revealed as Bonmarché issued a profit warning, blaming "very challenging" trading conditions since Black Friday that "have not normalised."
Bonmarché said the conditions were "likely to continue for the remainder of the winter" and added that "the ongoing volatility" forced it to revise profit expectations.
Bosses now expect full-year pre-tax profits to be within the £10.5m to £12m range. It comes after Bonmarché posted a 15.6% drop in interim profits to £5.4m, despite a 2% increase in like-for-like store sales.
At that time, Bonmarché said expectations for the full year would remain unchanged, but a tough Black Friday trading period has forced the retailer to reassess those targets.
The retailer will issue its Christmas trading update on January 15.