George at Asda managing director Anthony Thompson has vowed not to push up prices with the VAT change on January 1, as the value retailer embarks on the roll-out of a productivity scheme in Bangladesh.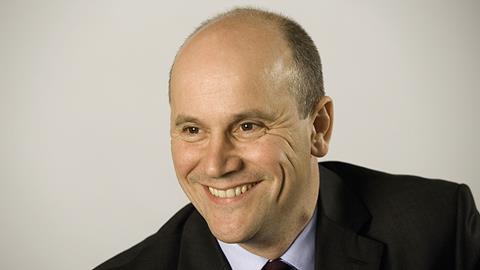 Thompson said: "We will go straight into the new year with continuity in prices and there will be no sudden increases."
He said George always looks to find "the best price for our customers" so ranges for next year will "continue to do this regardless of the VAT change".
George will roll out a productivity scheme in Bangladesh next year to improve efficiencies in factory conditions, as Thompson seeks to show that retailers can offer low prices without compromising quality or ethical standards.
The retailer has been piloting the scheme with five Bangladeshi factories in partnership with German overseas development department GTZ. George and GTZ have pledged £45,000 each to the scheme, which focuses on the sewing line, cutting room and finishing section in three areas – increasing productivity and quality, reducing waste, and empowering workers through training.
Thompson said "early signs have been encouraging" and added: "Doing the right thing for factories and workers is embedded in our business culture, but this also makes sense for us. We are not a charity, and anything that improves efficiencies helps keeps prices low at George."
The pilot started at the beginning of this year, and George said initial results showed a 17% improvement in efficiency, a 10% decrease in absenteeism, a 5% reduction in labour turnover, a reduction of seven to 10 hours a week per worker, and a 14.2% increase in workers' wages.
96,396 people work in the 40 factories George sources from in Bangladesh. The scheme will roll out across the country, then move to George's other sourcing countries such as China.
Thompson said he would share information on the scheme with other retailers in an attempt to create best practice in the sector.
Asda reported third-quarter like-for-like sales, excluding petrol, of 5.6%, down from 7.2% in the second quarter. The grocer attributed the slowdown entirely to food price inflation and said it had increased market share from 16.9% to 17.3%.