High street minister Brandon Lewis insists delaying the business rates revaluation to 2017 was the "right thing to do".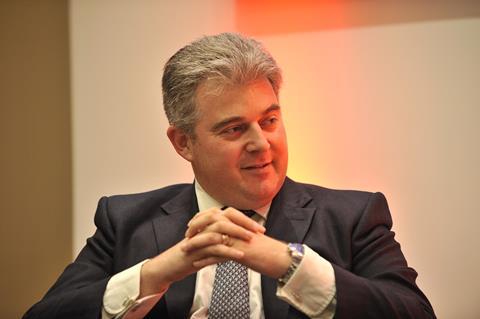 Lewis, who last year pushed through the controversial decision to defer the 2015 property revaluation for two years, said it was the "sensible thing to do".
He denied it was a political decision influenced by the national elections next year. "The reality is we based our decision on evidence from the Valuation Office Agency," he said.
"The valuation didn't seem like the right thing to do but it did seem sensible to keep stability at a time of economic volatility. And I still think it was the right thing to do."
The Government's decision was based on evidence that showed the 2015 revaluation would mean there would be 800,000 losers against 300,000 winners.
Lewis' comments come after property firm Jones Lang LaSalle unveiled research this week suggested that 40% of property retail sites were losing out because of the revaluation delay.
Damage to business
The deferral has been met with significant criticism from the retail sector. They say it could damage businesses because it will mean that retailers are paying rates based on the pre-recession rental market in 2008 for another two years.
Lewis added that the Government is "determined" to deal with the backlog of appeals to business rates and the Government is currently consulting on whether revaluations can take place annually.
Additionally, he said the Government's £1bn package to retail to tackle business rates, as announced in the Autumn Statement in December, was the biggest for the high street in a generation.
'Our job is to get the balance and one of the issues we've got for business rates is the deficit that we need to deal with'

Brandon Lewis, High street minister
"I do understand why business would want the Government to go further so you always want the lowest possible tax cost base for your business," he said. "Our job is to get the balance and one of the issues we've got for business rates is the deficit that we need to deal with. Business rates are an economic tax worth £24bn-£25bn a year. We are not in a situation to cut business rates but what we can do is target it."
Lewis also revealed that the Government is working with Argos to bring technology on to the high street. "Technology has a huge part to play. It is the future of the high street and there is a big pot of money to take that work forward," he said.
But he said it would be wrong to give high streets targets to measure their progress in response to questions that the high street isn't making enough progress, despite funding from the Government.
"It's tempting as a minister to want a tick box system, so I can stand up tell you exactly how many high streets are succeeding," he said. "But the reality is a high street is succeeding when you walk in and feel that buzz, that X-factor. I think that would be lost if you did a tick box."