DFS founder Lord Kirkham has swapped furniture for fillets in an audacious play for the catering market as the entrepreneur plots a plan for a national chain of fish and chip restaurants.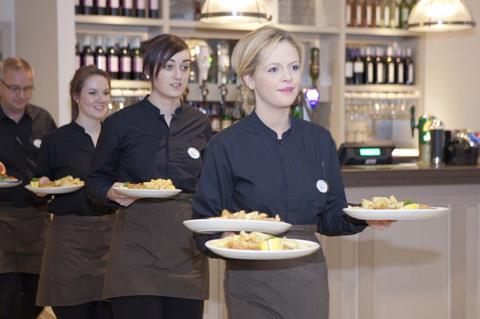 Kirkham, who sold sofa giant DFS in 2010 to Advent for £500m, has invested in new restaurant business Whitby's, and is planning "much more" than 100 outlets.
The venture comes a month after providing financial backing to friend Malcolm Walker's purchase of Iceland.
Kirkham told Retail Week that the business is "eminently scalable", adding that he had the "right skills" to lead the expansion.
Kirkham said: "It's a tragedy if I don't use the experience I've built up over 40 years of what motivates people to buy."
Kirkham said he was approached by a friend to start up the business, and said there is a huge opportunity to develop a national chain of fish and chip restaurants in a market dominated by independents.
"We took 40 years to open 80 DFS stores, we're more likely to open 80 stores in four years with Whitby's," he said. "There's certainly more scope for fish and chips shops than there are DFS stores."
The Tory peer did not reveal how much he would be investing but said with a strategy to buy freeholds, it could be "millions and millions". "Money isn't going to be an object," he said.
The first Whitby's restaurant opened in Rotherham in November. The second is due to open in Doncaster – where DFS' head office is located – soon.
Kirkham is targeting towns with a "high quantity of chimney pots" in prominent positions for the 5,000 sq ft sit-in restaurants.
He said the locations need to have car parking, adding: "Quality and service are everything".
However, he cautioned that it was "challenging" to create volume when the average order in the restaurant is £10, compared to thousands in the sofa business.
The day-to-day business is being run by an experienced fish and chip shop owner from the East Yorkshire coastal town Whitby. "It's the home of great fish and chips," said Kirkham.
Kirkham said he already has knowledge of the market. "I know a little bit about fish and chips, spending four decades travelling the length and breadth of the British Isles I had to eat something," he said.