M&S boss Steve Rowe has said that his customers dislike Black Friday, and that the retailer's Christmas trading pattern was more traditional in 2016.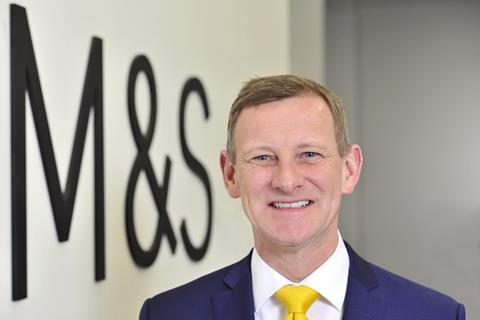 Rowe said: "It was a big decision [not to participate in Black Friday]. We think we have a product range that stands on its own two feet. We had a much more traditional Christmas trading pattern this year."
M&S reported positive trading in the 13 weeks to December 31, with like-for-likes up 1.3% and total sales rising 4.5%.
Rowe said: "During this [reporting] period we pulled back on Black Friday quite deliberately and customers have been willing to pay a lower full price for the product. We saw full price increases in every single clothing division."
He told Retail Week: "We got feedback that our customers didn't enjoy the experience and the crush."
There has been evidence of a wider return to traditional Christmas trading patterns this year, not just at M&S.
Earlier this week, when December retail sales data was published, BRC chief executive Helen Dickinson said: "Despite the slow start to the Christmas trading period, the week itself was a bumper one and exceeded expectations.
"It delivered the majority of sales growth for the month, proving even bigger than the Black Friday period- which is the reverse of what we saw the year before."
Kantar Worldpanel consumer insight director Glenn Tooke observed: "We're seeing a serious case of shopper fatigue – Black Friday is now simply viewed as the beginning of the Christmas sales and shoppers know that the discounts will only get deeper as the festive season continues so are likely to hold off buying in the hope of a better bargain later on."
However, Rowe believes the evidence from the States is that Black Friday is here to stay.
He said: "Some consumers are sick of it but there is still a sizeable group of people who love to grab a bargain."
Rowe said that while he recognised the challenging conditions that M&S and other retailers faced, he believed M&S would be able to trade its way through with "the right products, prices and merchandising".
He added: "This [M&S's recovery] is a self-help story."