Sales have surged at both John Lewis and Waitrose as warm weather and the demand for back-to-school products fuelled growth.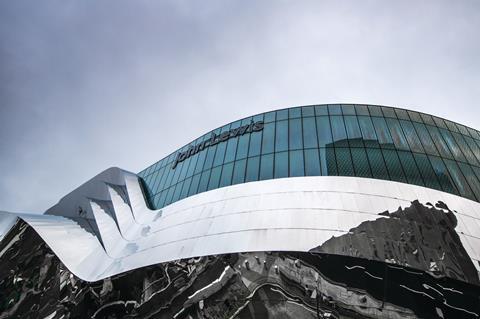 Sales at John Lewis grew 9.1% to £82.7m in the sixth week of its second half. In the six weeks of the second half, sales have risen 2%.
Online trade director Mark Felix said: "This week saw a strong uptick in sales as some of the delayed Back to School demand came through.
"Our fashion sales were [up] 6.8%, with children's clothing and shoes up 35.1% and children's shoes up 94%. Our new luxe range, modern rarity, launched to great reception from customers and the fashion world, helping womenswear to increase sales by 5.6%."
Electrical and home technology also benefited from the start of the new term, up 15.8%, with communication technology up 35.7%. Windows products were up 59%.
Home sales rose 5.2%, supported by the launch of John Lewis's Design Project.
At Waitrose sales rose 7.1% to £125.88m in the sixth week of the half-year. Over the six weeks, sales have risen 5%.
Waitrose attributed the rise to popular promotions and warm weather.
Waitrose finance director Loraine Woodhouse said: "Our Taste of Italy promotion saw sales of Italian wine rise by 25%. This was complemented by our half-price promotion across a number of ranges which started slightly earlier this year."
She added that sales barbecue meats, ice cream and fruits had all risen.
The warm temperature drove sales of traditional summer products such as barbecue meat, which was up 9%, and ice cream, up by 22%. Fruit was also popular, with melon and frozen fruit having significant growth.
Overall sales across the partnership rose 7.9% to £208.58m in the sixth week. Over the six weeks, sales have risen 3.8%.