Some 46% of retailers say they want to hit this sustainability target by 2020, Retail Week research has found.
From eco energy to plastic-free products, sustainability is one of the top priorities for retailers pledging to reduce their environmental impact.
Fuelled by a millennial desire to align with brands that have an ethical impact on the economy, people and the environment, being seen to do 'the right thing' has never been more important.
Retail Week's new report, The Green Economy: Uncovering the value of sustainability, reveals the sustainability strategies UK retailers are implementing to combat the environmental, social and ethical concerns consumers have when it comes to the brands they are purchasing from.
Although only 4% of retailers surveyed say more than 75% of their current packaging is recyclable, 46% say they aim to hit this target by 2020, suggesting a significant focus on eco-friendly packaging over the next few years.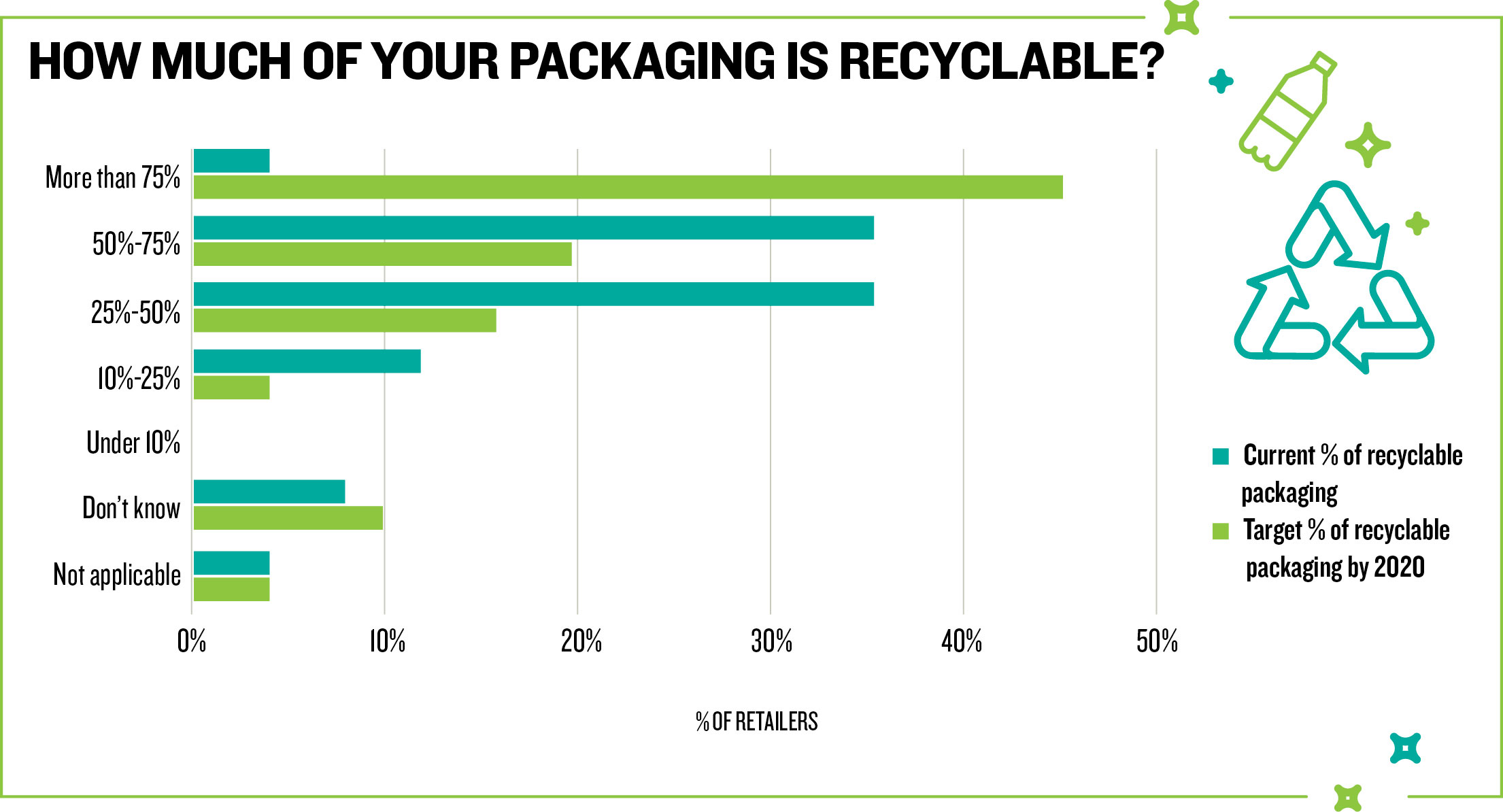 The changing consumer mindset
Some 70% of retailers surveyed also say consumer interest in sustainability and environmental or ethical behaviour affects the way they do business.
Speaking to Retail Week, Iceland managing director Richard Walker said: "Consumers are rightly much more interested now in the ethics of the organisations they buy from or work for, and they are voting with their wallets."
Progressive retailers and brands are moving towards a sustainable future to ensure they stay relevant, recognising that consumers are willing to pay a premium for responsibly sourced products and more likely to walk away from brands that don't help facilitate their desire to do good.
Analysing research from 50 senior retailers, this report – produced in association with E.ON – highlights the areas of sustainability retailers need to focus on to not only increase profits through securing customer loyalty and market share, but also to save money.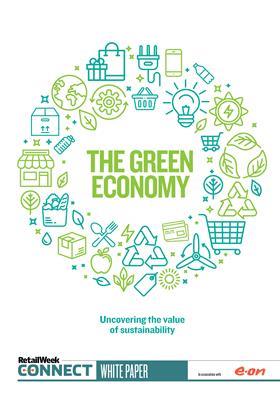 Find out more
Download The Green Economy: Uncovering the value of sustainability today, to find out:
How to be – and be seen to be – a more sustainable business
Why sustainability isn't just good for the planet – it makes business sense too
Which retailers are leading in the green economy


E.ON offers a range of innovative and tailored energy solutions for businesses.