Morrisons chief executive Dalton Philips believes the grocer can outperform the online food market through its partnership with Ocado.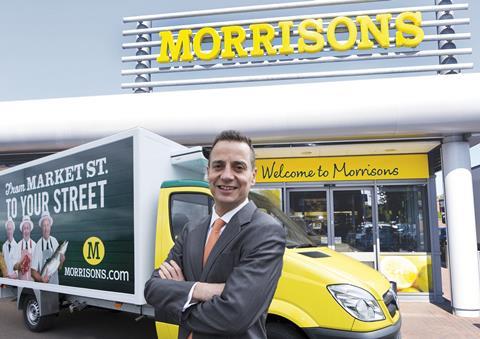 Philips told Retail Week that the combination of Morrisons' credentials in fresh food and Ocado's technology capabilities would enable Morrisons to rapidly win market share.
"I'm feeling pretty bullish," Philips said. "I don't see why we can't over-index in this market".
Under the terms of the 25-year deal Morrisons is "obliged" to generate sales of at least £100m by year three and £200m by year five. Otherwise, Morrisons loses its exclusivity protection.
Philips said that Morrisons' reputation for product provenance, including its own butchery and bakery operations, was being combined with Ocado's "state-of-the-art" platform.
The result, despite Morrisons' late entry into food etail, is that "Morrisons.com is starting life fully grown". Ocado's track-record, Philips said, means that "from day one we'll have 11 years of experience".
There are no break clauses in Morrisons' and Ocado's tie-up, in contrast to Waitrose and Ocado's relationship. Morrisons finance director Trevor Strain said that was a sign of both retailers' confidence in and commitment to the link-up.
He said that the terms of the deal ensured "protections" for Morrisons such as service guarantees and exclusivity clauses.