Chancellor George Osborne has confirmed the Government will relax Sunday trading laws across games-time for the Olympics and Paralympics in his Budget speech today.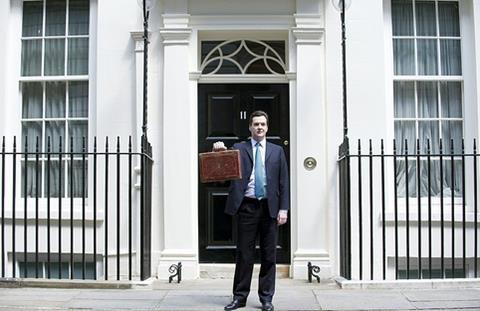 Osborne said from July 22, Sunday trading laws will be relaxed for eight weeks.
"Some of the biggest events will be on a Sunday," he said. "When millions of visitors come to Britain to see them, we don't want to hang up a 'Closed for Business' sign.

"So we will introduce legislation limited to relaxing the Sunday trading laws for eight Sundays only, starting on July 22nd."

Osborne said he will not be making any further changes to planned fuel duty increases to those announced in the Autumn Statement, when he revealed the planned January fuel duty rise of 3% will be deferred to August 1, while the second fuel duty rise due in August has been scrapped.
He also revealed that VAT "anomalies" will be reviewed including the potential removal of the zero-rating for hot food and sports drinks.
But the 5.6% business rate increase, which is due to come into effect in April, was not mentioned in the Budget, despite strong lobbying from the retailers to ease the increase. In his Autumn Statement Osbourne revealed a scheme which would allow retailers to defer 60% of the increase equally across the years 2012-2013 and 2013-2014.
British Retail Consortium director general Stephen Robertson said: "It's very disappointing that the Chancellor has done nothing to scale back the impending 5.6% increase which will add £350 million to retailers' costs. Inflation is already much lower and likely to fall further."

But Osborne said it is a Budget that "unashamedly backs business".
He added: "We will earn our way in the world by saying to all businesses – large and small: We will provide you with the modern infrastructure; new growth-friendly planning rules and employment laws; the kinds of schools and universities and colleges our future workforce needs.

"And in return, you, British businesses, have the self-confidence to: invest, expand, hire, innovate and be the best."
The National Loan Guarantee Scheme, offering £20bn to small businesses over two years - which was announced in the Autumn Statement - started operation yesterday. He also increased the size of the Enterprise Finance Guarantee by 20%, offering mid-size companies £1.2bn as an alternative source of funding to the banks.
Osborne said that despite the Office for Budget Responsibility revising down Euro-area growth by 0.8% to 0.3%, the OBR expects the British economy "to avoid a technical recession with positive growth in the first quarter" of this year and is slightly revising up in its growth forecast for the UK this year to 0.8%.