Prime Minister Theresa May has pledged to protect the rights of EU citizens in the UK, even in the event of a no-deal Brexit.
In a promise that will come as a boost to the retail industry, May told the 3 million EU citizens living in Britain: "Even in the event of a no deal, your rights will be protected.
"You are our friends, our neighbours, our colleagues. We want you to stay."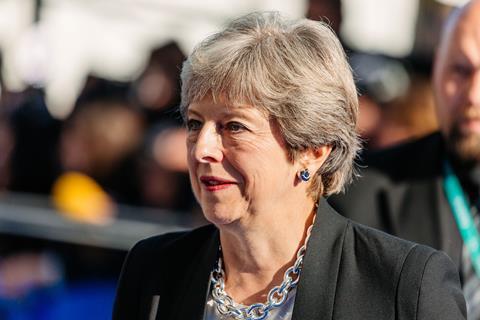 It marked the first time that May had vowed to maintain the rights of EU citizens living in the UK, even if Britain were to leave the European Union without a deal.
Her defiant words came during a bullish statement at Downing Street, in which she accused EU leaders of failing to "respect" the UK by rejecting her Chequers plan at a "late stage of negotiations" without offering a viable alternative.
May – who reiterated her belief that no deal would be better than a bad deal – said the stance from the EU was "not acceptable" and, as a result, the two sides "remain a long way apart" and had reached an "impasse" in their negotiations.
The admission sparked another slump in the value of the pound, which fell to a 12-month low against the Euro as a no-deal Brexit emerged as the most likely outcome of talks.
May shot down the EU's two alternatives to her Chequers plan, one of which would see the UK "abide by all the EU rules" and accept "uncontrolled migration from the EU".
The Prime Minister said this would "make a mockery of the referendum we had two years ago".
She also refused to accept a deal that would effectively see Northern Ireland "permanently separated economically from the rest of the UK".
May concluded her statement: "The EU should be clear, I will not overturn the result of the referendum nor will I break up my country. We need serious engagement in resolving the two big problems in the negotiations and we stand ready."